Nanobrow Styling Soap is gaining more fans every day. The gel texture perfectly shapes and tames brow hairs, providing a brow lamination effect for hours to come!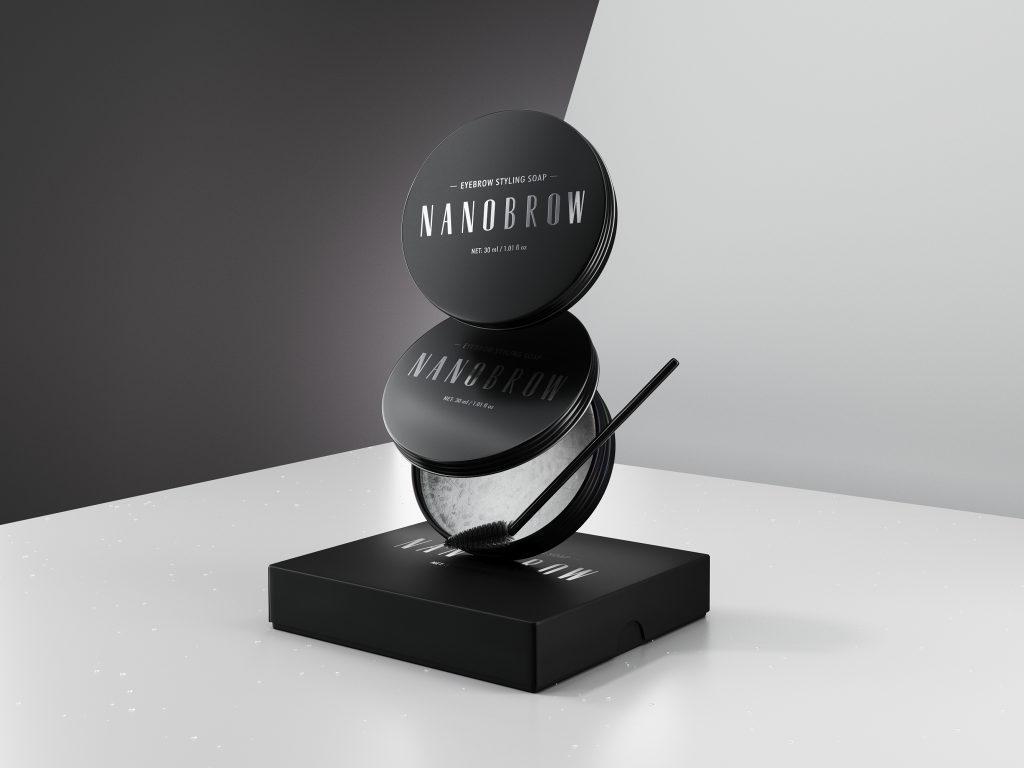 Professionally sculpted and elegant eyebrows can bring out the depth of your gaze. Nanobrow soap is easy to use and delivers maximum volume to your arches.
Bold and natural-looking eyebrows in a flash
Nanobrow Eyebrow Styling Soap is a must-have in every makeup bag. Its unique and light gel texture doesn't weigh down the brow hairs. It works well without water and quickly tames unruly eyebrows.
No matter if your eyebrows are thick or thin, Nanobrow Styling Soap knows exactly how to sculpt them. It was created for people not satisfied with the shape of their eyebrows who want to redefine and enhance them, adding definition.
Ensure perfect styling of your eyebrows
Shape your brows the way you like! Go for a subtle and delicate effect or a more defined look. Nanobrow Eyebrow Styling Soap takes care of your arches perfectly to quickly become your favorite brow styling product.
No need to waste time while styling your eyebrows. Nanobrow soap guarantees they look perfect even without makeup. However, if you want to enhance them more, use other brow makeup cosmetics from the Nanobrow range, such as brow pomade, mascara or pencil. Styling Soap ensures the hairs stay in place all day long.
Eyebrow care and styling with Nanobrow
Did you know that Nanobrow Serum can make your eyebrows look perfect every day? Boost the soap effect by nourishing your brows with the serum. Apply Nanobrow Serum to your brows every evening and maintain their impeccable appearance in the morning with the soap. This is the best way for beautiful eyebrows!
Nanobrow Eyebrow Styling Soap is the bestseller in brow styling. It makes your arches look thicker, fuller and more defined. All you have to do is apply a little Nanobrow soap onto a spoolie and brush your eyebrows to give them the desired shape. It's really easy and the results last all day, without the need for touch-ups!
Nanobrow Styling Soap – the ultimate eyebrow stylist
This eyebrow soap was created for both thin and light eyebrows and thick and unmanageable brows. You can easily highlight them and give them your desired shape so your eyebrows become the perfect frame for your eyes and you always look great!
The way to perfect eyebrows? The Nanobrow range! You can use the soap alone and in combination with other brow makeup products from the brow styling range. It only takes a couple of seconds to ensure your eyebrows stay in place all day long.
Nanobrow eyebrow soap is safe for sensitive skin. It quickly gives eyebrows the desired shape and adds definition to the finished look. It doesn't clump and doesn't leave any residue. This is pure perfection you must simply try!
No more flat and overdrawn eyebrows! They will never look unmanageable again! Nanobrow Styling Soap lets you become an eyebrow pro and always achieve a WOW effect.