DIY brow lamination at home? It's easy with the professional Nanobrow Lamination Kit for long-lasting lamination treatment. This is a complete brow lamination kit that will make you your best brow stylist.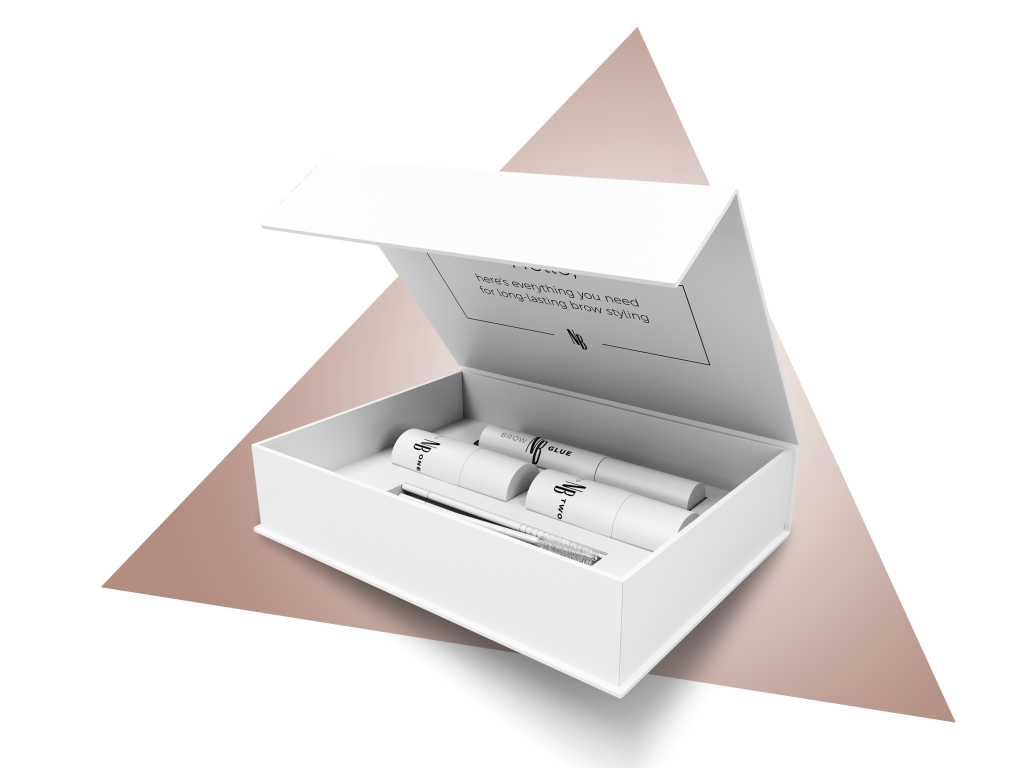 Eyebrow lamination is a treatment for any woman who wants to achieve beautifully sculpted eyebrows without an appointment at a beauty salon. There will be no need for brow makeup and styling following the treatment.
How to choose a good eyebrow lamination kit?
If you decide to try eyebrow lamination at home, you should find a good kit for long-lasting brow lift and lamination. What should it feature though? First of all, make sure that the brow lamination kit you choose is safe for sensitive skin. Pay attention to which active ingredients it contains. Eyebrow lamination not only shapes but also strengthens and moisturizes brow hairs. Choose a brow lamination kit from a renowned brand that is respected for its high-quality products – this way you will minimize the risk of irritation and allergies. Remember that expensive doesn't always mean good, so invest in a top-quality product that ensures your safety and long-lasting results. Also, pay attention to product reviews and feedback from other users who have tried the particular brow lamination kit at home. Did it work well for them? Do they recommend it? Finally, choose a brow lift and lamination kit that is easy to use and comes with clear and precise instructions for use. That way, your at-home eyebrow lamination is sure to be successful! After considering all these factors, you should be able to choose a good brow lamination kit that meets your needs.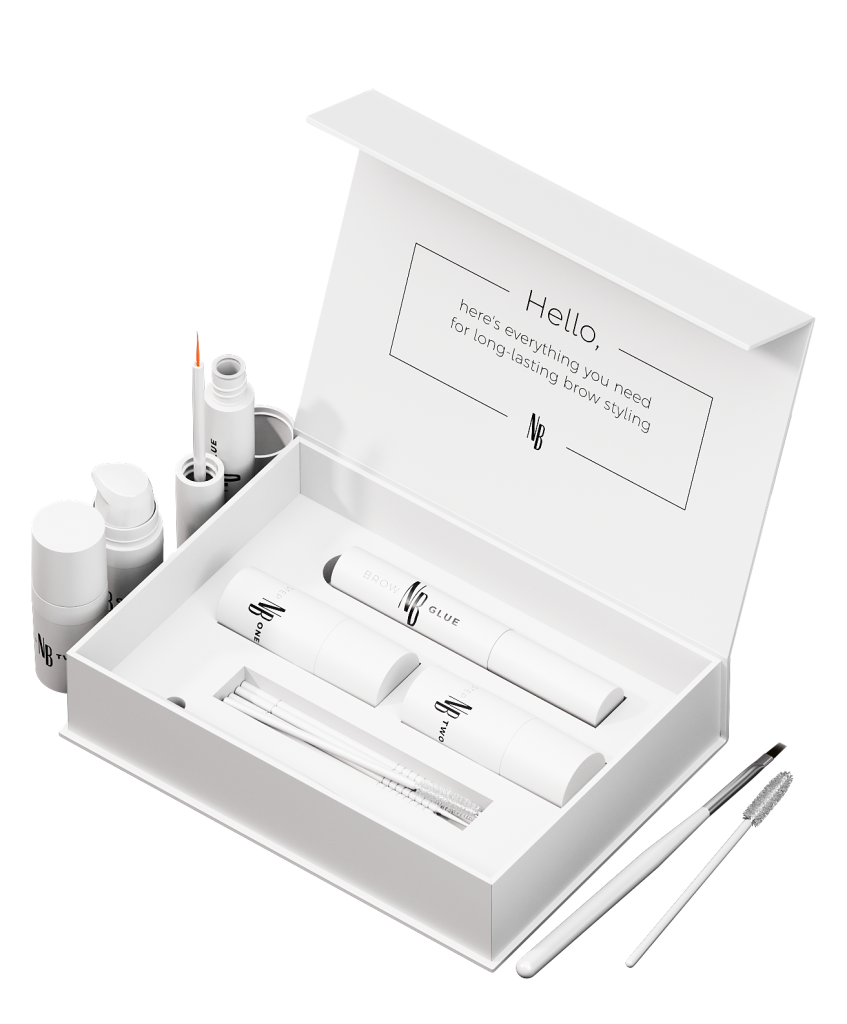 Nanobrow kit for DIY brow lamination – who is it for?
This complete kit for brow lift and lamination is the ideal option for anyone who dreams of having flawless and elegantly styled eyebrows for 6 weeks. The powerful solutions will last for 10 individual brow lamination treatments, which is a huge money saver. You don't need to waste time visiting your beautician – all you need is a good eyebrow lift and lamination kit which allows you to style your arches professionally.
The effects of brow lamination last for 6 weeks, but this time may vary depending on individual factors like skin type or aftercare. Before you start your eyebrow lamination treatment at home, read the instructions carefully. Follow the manufacturer's recommendations step by step, and you will see how easy it is to do brow lamination by yourself.
How do eyebrows look following the lamination treatment with the Nanobrow kit?
Nanobrow Lamination Kit for at-home brow lamination can boost the volume of your eyebrows and emphasize their natural shape. It allows you to visually get rid of sparse areas and gaps, and the eyebrows will be regenerated from within and start growing faster. Following the eyebrow lamination treatment, the arches look thicker, shinier, tamed, and properly defined. Eyebrow lamination lifts brow hairs upward, creating fashionable fluffy brows – feathery eyebrows that look flawless and emphasize the beautiful color of your eyes.
The professional brow styling kit Nanobrow Lamination Kit works well for both home use and beauty salons. It is easy to use, affordably priced, and extremely efficient – no wonder it has quickly become a favorite among female consumers around the world. You can complement the brow lamination treatment with tinting depending on your preferences.
Why choose the brow lift kit – Nanobrow Lift Lamination Kit?
The professional DIY brow lamination kit is a popular choice among women. It is a high-quality product that receives positive reviews and feedback online and ranks high in popularity ratings. What makes Nanobrow's brow lift and lamination special?
It contains all the necessary solutions and accessories to perform brow lamination at home
It provides precisely shaped and elegantly defined eyebrows for 6 weeks
It's affordably priced and efficient, so there is enough for 10 individual treatments
It ensures defined and ultimately voluminous eyebrows with the right shape
Works well on any brow type – thick, unruly, or thin and barely-there ones
Nanobrow Lamination Kit was created especially for you! It allows you to perform eyebrow lamination on your own easily and discover how beautiful your eyebrows can look. No more sparse areas and gaps! Bet on a good kit for a long-lasting brow lamination kit and see how easy it can be!
Go to www.nanobrow.co.uk to find out more.