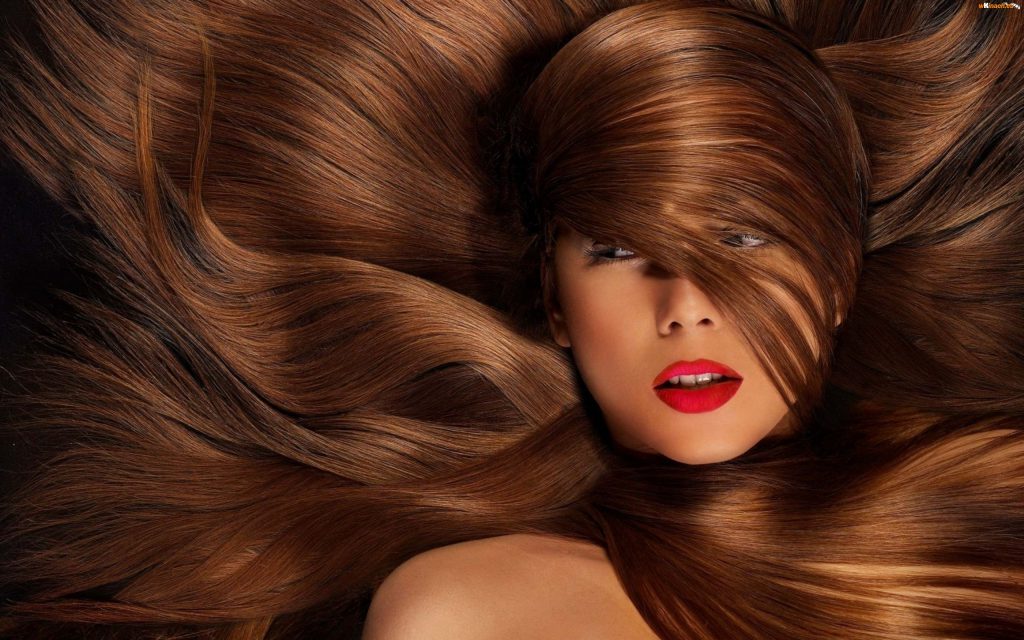 To help your hair grow healthy and look gorgeous, you should show resourcefulness and common sense. Do you know how little is needed to provide the strands with the right condition to grow healthy, strong and look stunning? The basic mistake of ours is careless shopping and application of hair care products that are far from answering the needs of hair (which equals improper care). What's advised to treat your hair with and what should be bought during your next shopping?
Hair care – What's worth buying?
1. GOOD SHAMPOO AND CONDITIONER, SLS-FREE & PARABEN-FREE
A gentle shampoo and conditioner that matches hair needs should contain the lowest amount of 'chemicals' possible, which means that they should be made of natural and safe ingredients that don't trigger allergic reactions, don't irritate scalp or dehydrate hair but at the same time clean hair and provide the strands with care that answers their needs.
2. GOOD HAIR OIL
Natural oils and professionally composed blends of a few oils – this is an absolute must in each bathroom. Not without a reason natural oils have become a real hit in hair care lately. They offer the finest treatment: beautify, protect, deliver gloss, regenerate and even accelerate hair growth and slow down hair loss (e.g. during seasonal hair thinning).
As the only ones, natural oils are able to adjust to hair structures and as just a few they are able to penetrate inner hair structures to fix micro-damages.
Moreover, they are multi-purpose and can replace many hair care products. For example, they produce the same effects as conditioner, preparation to style and smooth hair, heat protection cosmetic and hair ends serum. Last but not least, hair oils have to be selected accordingly to hair porosity level, which in plain English is the level of hair damage.
3. WOODEN WIDE-TOOTH COMB
Damp hair, right after washing, is incredibly sensitive and prone to all possible mechanical damages. Sadly, it's easy to ruin the strands due to combing them wet. Therefore, if you detangle damp hair using either a hard plastic comb with closely arranged teeth or a similar brush, then you may break it. In light of this, use a special comb which is made of natural materials such as wood to detangle your wet hair. When your strands are dry, use a brush that treats hair delicately (one of the best is Tangle Teezer).
4. GOOD HAIR DRYER
'Good' doesn't have to mean 'expensive,' but rather well-constructed. A good hair dryer is a tool that firstly, is ionic (protects hair against frizz and leaves strands smooth) and secondly, has a few settings to adjust the temperature of air stream it generates, including cool air stream. Only such hair dryer is able to provide optimal temperature of drying which means that hair endures the process of drying without suffering any damage.
5. INVISIBOBBLE
It isn't any advanced hair styling tool but a marvelous hair ring that doesn't harm hair and keeps it neat. It's made of plastic and silicone and is spring-shaped (actually, it resembles more of an old phone receiver cable). This hair tie works wonders. Thanks to it you will conjure a good-looking ponytail that matches every casual outfit. Additionally, you can create this updo with neither tugging nor tangling. But there is more to Invisibobble than just a ponytail. You can make use of this hair tie to create original buns that suit even important events.
6. HAIRBAND
We aren't talking about a pink hairband with Hello Kitty motive. There are also hairbands designed for big girls – with pearls, zircons, and similar precious metals. The hairbands which are recognized as lifesavers on so-called Bad Hair Day. Such hair accessory beefs up every type of outfit and hairdo. Daily, you can go for a hairband made of synthetic bristle that looks like a braid. For more serious occasions, you can use a hairband to create a hairdo finished with shimmering sapphire. Simply, owning to a hairband you can tame seemingly the most unruly strands. Nowadays, hairbands with Scottish checks and this iconic Burberry checks are really popular. Also, they flawlessly match classic jacket by Chanel. Will you try it on?