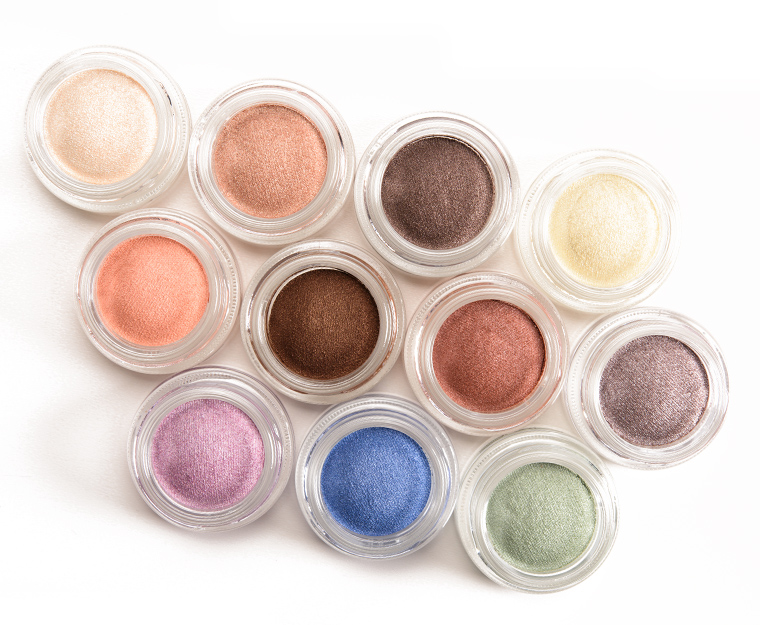 MAC has just launched a new collection of cosmetics – Soft Serve. The collection offers 12 eyeshadows, 6 brow pencils and a brush. What's special about these products? Apply them once and you will know why they are so splendid. You must try them out.
MAC Soft Serve Eyeshadow has a creamy texture. Sometimes the consistency of the product is compared to froth. It's easy to apply the products and blend them with an eyeliner and other coloured cosmetics. MAC eyeshadow is long-wearing, non-creasing and doesn't bleach during the day. Thanks to the strong pigment, eye make up will be expressive and intensive. We can choose between the following shades: beige, pink, orange, brown, green, violet and blue. Soft Serve eyeshadows are closed in small transparent jars with black tops.
MAC Soft Serve collection offers also brow pencils. They are not just regular cosmetics for shaping the brows. MAC has created products which provide us with a unique look and original make up. Brow pencils have a creamy texture thus it is easy to spread them on the skin where they imitate brows and complement the whole eye make up. The following shades are available: gold, pink, orange, beige, green and violet. Which one will you choose?
MAC has added a brush to the collection. It allows for easy application of Soft Serve cosmetics. The bristle of the brush has been made of synthetic material. Girls, who prefer accessories with natural fibres, don't have to worry. The brush doesn't cause any irritations. It is perfect even for sensitive eyes and skin around the eyes. MAC Soft Serve Eyeshadow may also be applied with fingers. The cosmetic has such a soft consistency that it can be easily spread along the eyelid, providing shimmering effect of the make up.