Did you know that a brow pomade is the world's most popular make-up product? Well, we're not surprised: a quality pomade creates long-wear results and has the texture that's easy to work with. No other brow product will get you one-of-its-kind brow style. Still, you need the best one to achieve the perfect look! Get to know Nanobrow Eyebrow Pomade – a gem topping all brow pomades out there!
Nanobrow Eyebrow Pomade – why it's worthwhile
A quality eyebrow pomade is flexible and cream-like. It must be thick and long-wear so that it doesn't run down on a rainy day. This is what Nanobrow Eyebrow Pomade is like – use it to apply a dream brow make-up, precisely fill in the brows and create hair-like strokes.
Say goodbye to thin brows, botched brow make-up and wrong colors. Now enjoy thicker- and fuller-looking brows from your dreams! The pomade is super smooth so you can enjoy doing the brows! On top of that, you can be sure your brow make-up stays flawless all day. There are three gorgeous, natural shades and each one produces wow effects. You can build the look according to your preferences – from light and subtle to bold and intense. Nanobrow Eyebrow Pomade fills in sparse areas precisely, creating hair-like strokes.
Nanobrow Eyebrow Pomade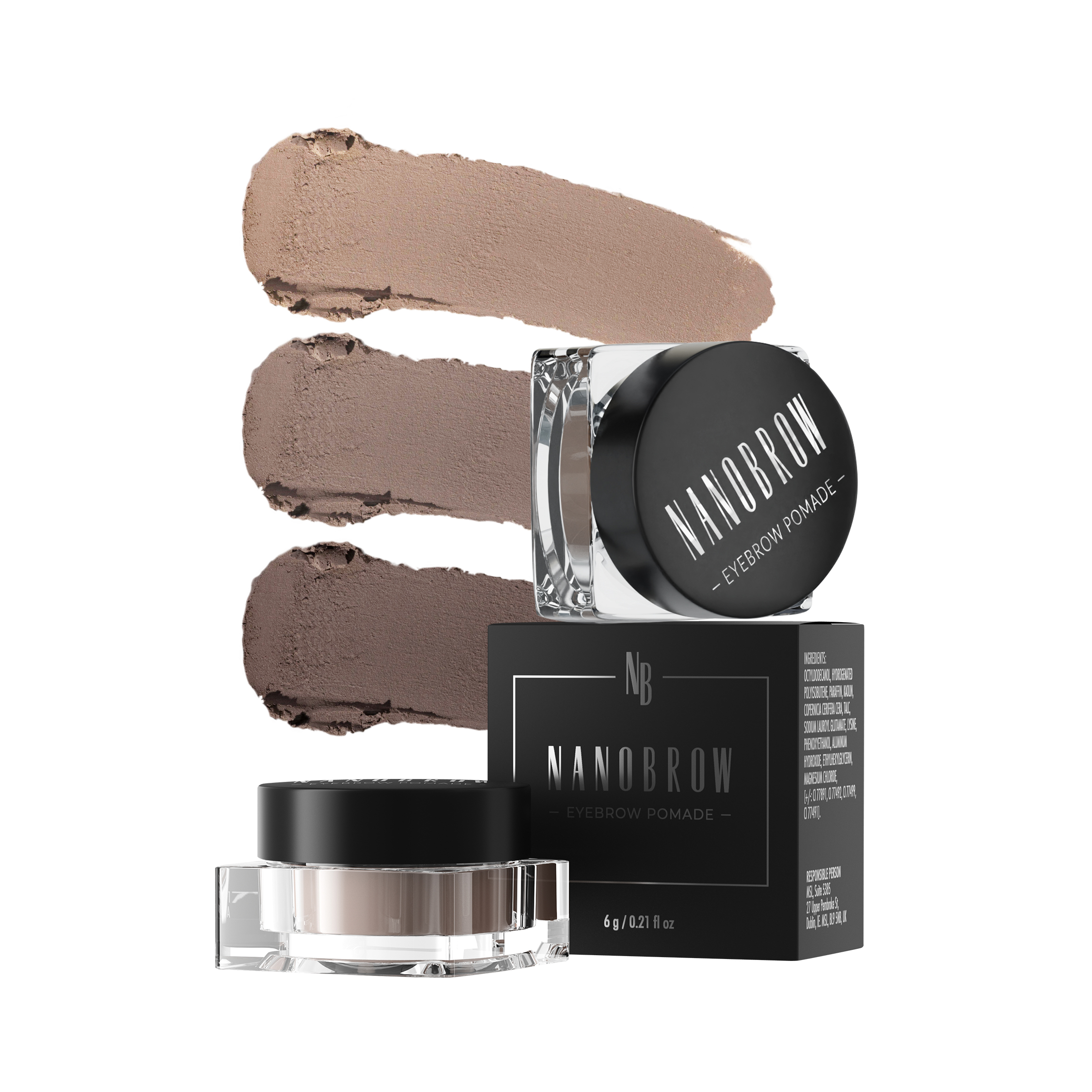 It's available in shades:
Nanobrow Eyebrow Pomade – benefits
LONG-WEAR, WATERPROOF
CREAMY, SUPER FLEXIBLE
BEAUTIFUL SHADES LOOKING NATURAL
PRECISE AND EASY TO USE
NO SMUDGES, NO TOUCHUPS
PERFECT FILLING IN
INDIVIDUAL HAIR-LIKE LINES
How to fill in brows using Nanobrow Eyebrow Pomade? Step-by-step guide
STEP 1
Apply a tiny amount of your Nanobrow Eyebrow Pomade on a brush and tightly close the jar to keep it fresh. If there's too much pomade on the brush, then get some on the hand and use later on when building the effect. Now use the brush to outline the lower line of a brow.
STEP 2
With the amount that's left on the brush, lightly enhance the upper brow line. Remember that the brow tail should have a little more pigment.
STEP 3
Get some more pomade on the brush and start filling in all sparse areas, and remember the front side of a brow should be subtler.
STEP 4
Now use a clean spoolie to brush out any excess focusing on the start and arch of a brow. The tail can be left as it is – more intense.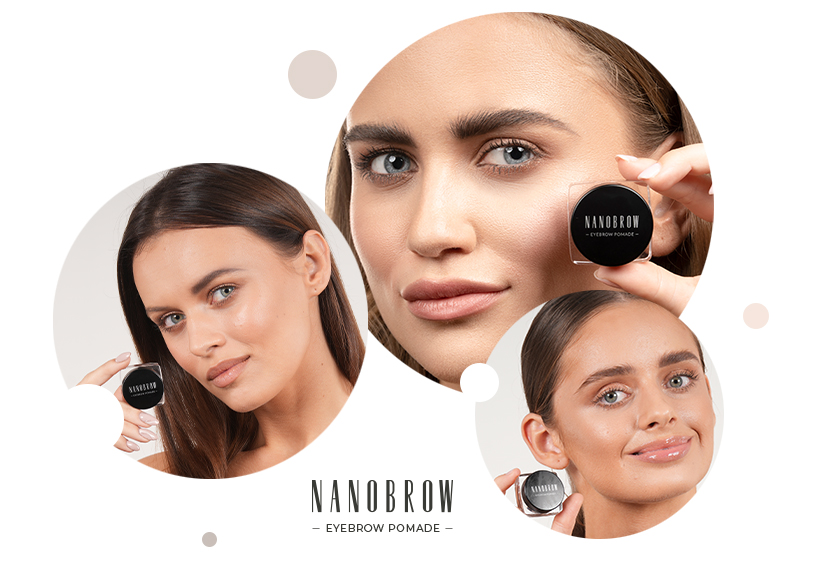 Nanobrow Eyebrow Pomade – millions of glowing reviews
The eyebrow pomade from NANOBROW is getting rave reviews from happy users who love it for the flexibility and incredible texture which sculpts bold arches easily and quickly. Because it doesn't harden right away, you can easily remove the excess, build the effect or correct make-up if necessary.
Where to buy a Nanobrow Eyebrow Pomade?
Fancy trying the unique brow pomade by NANOBROW? Wondering where to get one? We guess ordering straight from the producer is the most convenient so go to nanobrow.co.uk and check other goodies from the NANOBROW range. Find a formula for flawless brows, make-up removal and eyebrow care!