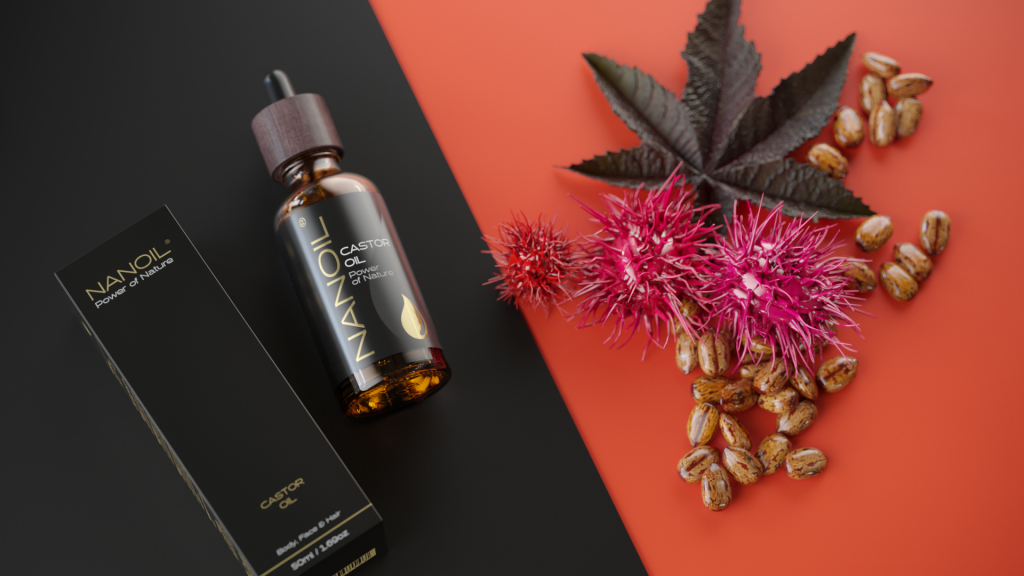 Natural cosmetics are making a comeback. Castor bean oil is being reborn! In the past it was used only for medical purposes. Now it proves to be a foolproof beauty product! It conditions and nourishes the skin, hair, and nails. Read more about the highest-quality, cold-pressed, unrefined castor oil from Nanoil.
Castor oil is derived from the seeds of castor bean plant growing in Africa and Asia. It stimulates faster hair growth, stops hair loss, plus is a great make-up remover and helps treat acne. It strengthens nails, eyelashes and eyebrows. However, not every castor oil has the same effect.
Nanoil Castor Oil is the best choice – its effectiveness is confirmed by beauty professionals and thousands of happy customers all over the globe. Each drop contains what's best in castor beans. Why don't you see the amazing effects yourself?
Nanoil Castor Oil – composition
Nanoil offers natural oil that has been obtained through cold pressing. Because it is unrefined and fully organic, it brings many benefits for our hair, skin and nails. It has even 90% of ricinoleic acid which isn't found in any other oil. Castor oil also contains omega acids, vitamins A and E, minerals, and other beneficial nutrients.
If you want to add natural castor oil to your beauty routine, then go for Nanoil Castor Oil. It comes with an Ecocert label which is the most highly appreciated certificate for natural cosmetic products.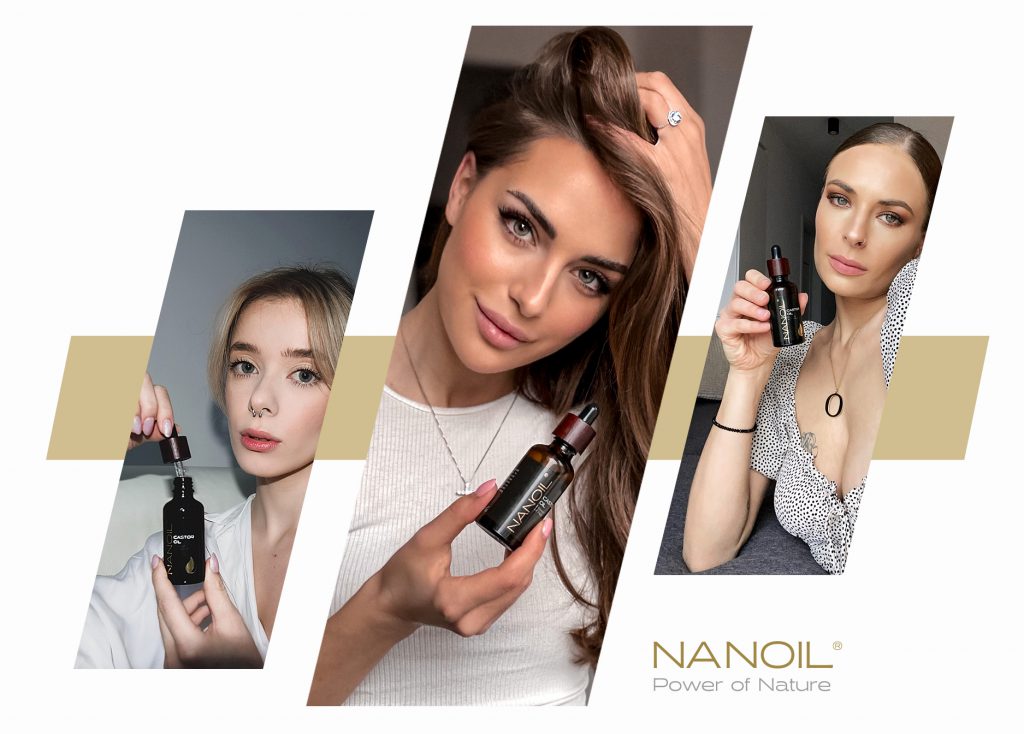 What does Nanoil Castor Oil do?
Nanoil sells oils which excel – consumer reviews clearly show that women are crazy about this castor oil.
it has antibacterial and antifungal properties
it strengthens, nourishes and repairs nails
it replenishes the lipid layer and moisturizes the skin
it has cleansing properties
it softens and smooths the hair enhancing its shine
it speeds up hair, brow, and lash growth
Nanoil Castor Oil is extremely useful for face, body and hair care. See how to use it for the best effects.
– Nanoil Castor Oil for hair
Nanoil's castor oil strengthens tresses, speeds up their regeneration, and promotes faster hair growth. By rubbing it into the tips regularly you keep them from splitting while smoothing it across the scalp prevents hair loss plus moisturizes and deeply nourishes the scalp. Doing hair oil treatment on a regular basis defines hair's shine, adds resilience, and repairs the hair.
– Nanoil Castor Oil for lashes and brows
100% pure castor oil from Nanoil enhances brows and lashes as much as hair. It stimulates their growth, slightly darkens them and gives them amazing volume. This natural lash and brow conditioner adds shine, plus strengthens the hairs.
– Nanoil Castor Oil for nails
It is very thick and works great for thin, brittle nails to repair and strengthen them, and prevent breakage. Castor oil softens the skin around the nails and helps keep the hands smooth and lovely.
– Nanoil Castor Oil for face skin
Castor oil has antibacterial properties so it's perfect for face cleansing. It removes waterproof make-up, all kinds of dirt, dust and oil excess. Mix a small amount of oil with warm water and use it for washing.
Seeking a beauty oil that will live up to your expectations? Choose Nanoil's castor oil and use it in many different ways. Discover its spectacular performance on website nanoil.co.uk.