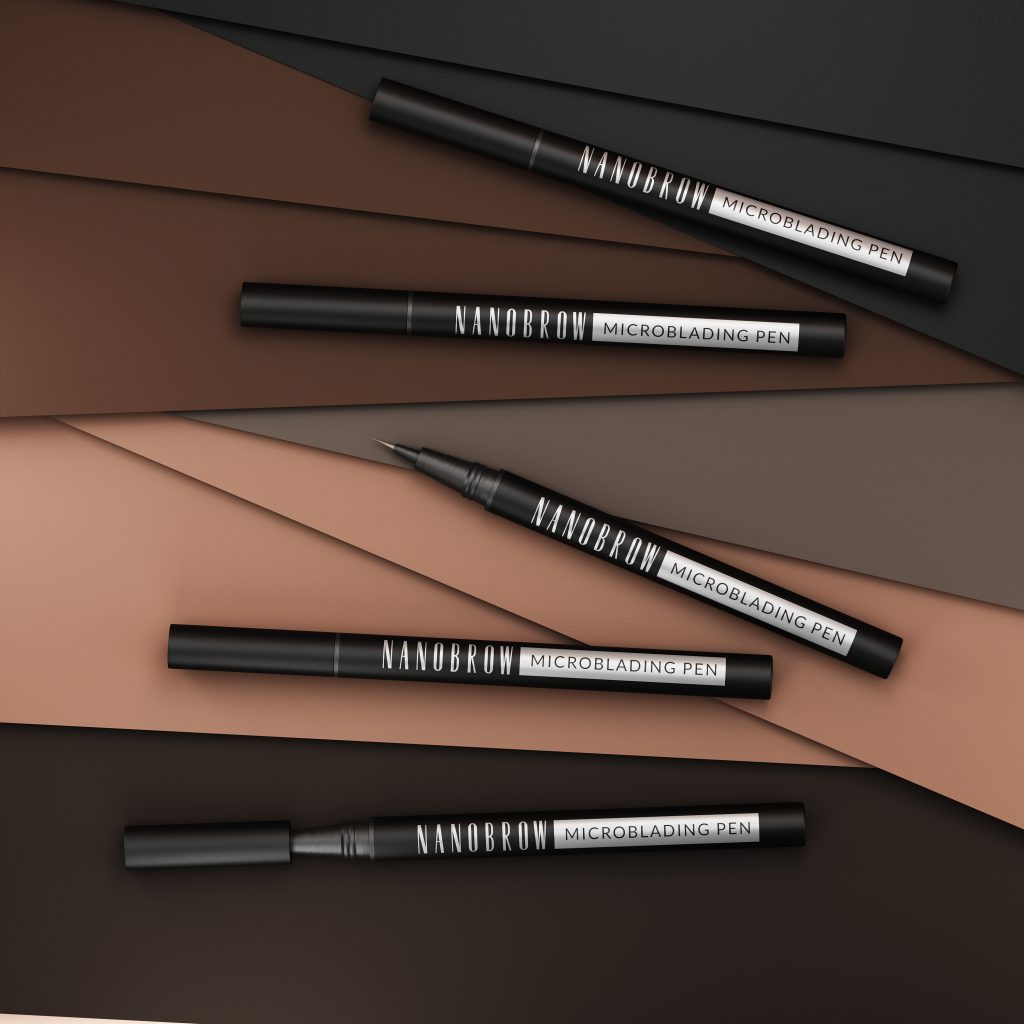 Are you shopping for a brow product that won't disappoint you, running down after a few hours, and will always be precise, creating amazing makeup? You won't find a better one! Nanobrow Microblading Pen is a foolproof eyebrow pen which makes a fantastic alternative to permanent makeup.
Beautifully defined brows are the base of makeup. We must never skip this step. Eyebrows turn heads, enhance the eyes and slenderize the face features. If doing the brows has always been tricky, then we guess you haven't come across the right product yet!
Nanobrow Microblading Pen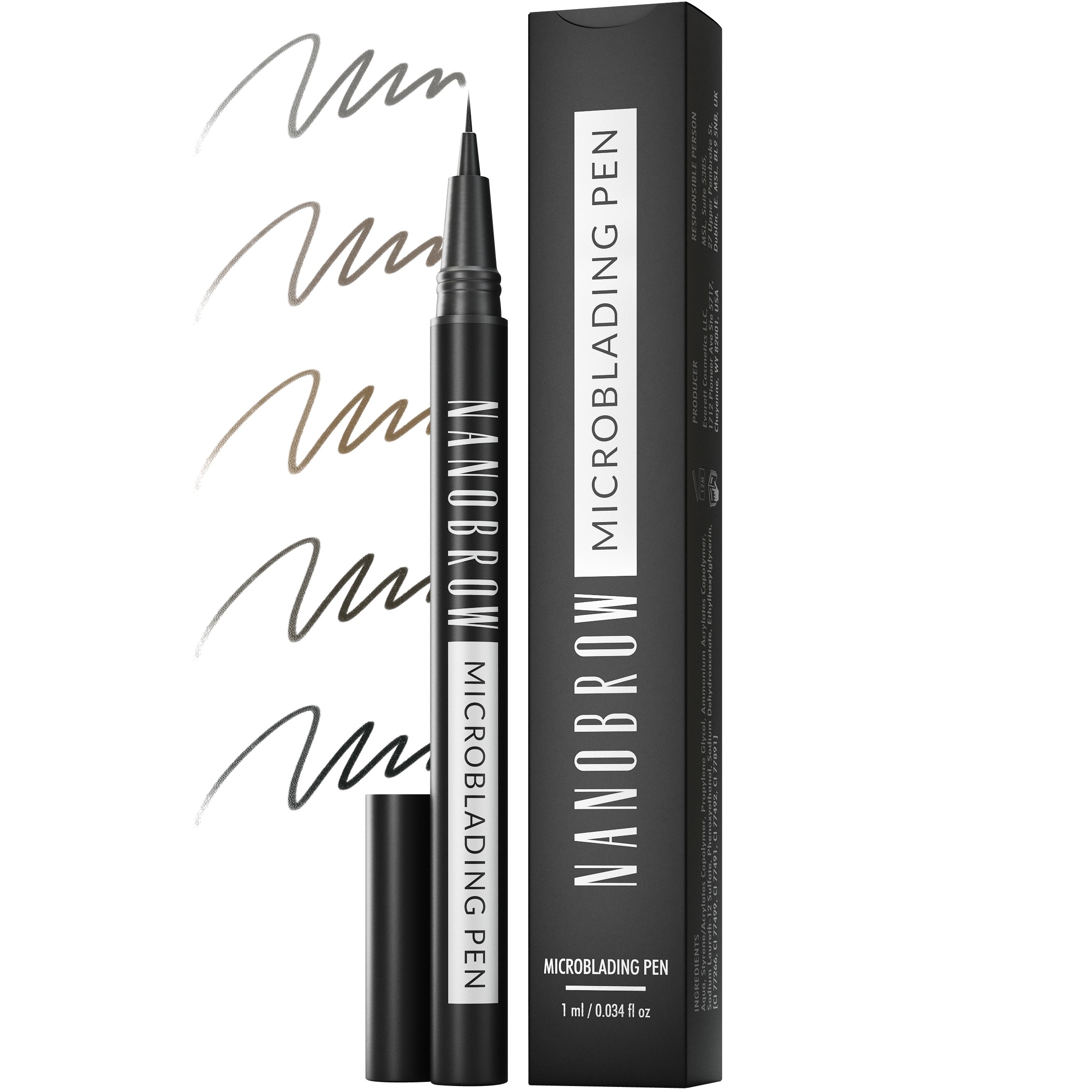 Product available in colors:
Easy and precise brow makeup with Nanobrow Microblading Pen
This game-changing brow pen has become a favorite of women all over the world. Check out some of the reviews:
"Microblading Pen from Nanobrow is the fastest and pain-free way to do the brows, enjoy long-lasting results and arches looking tattooed. Makeup is done quickly and easily. My brows look very natural and lovely!" – Kate, 38
"I never thought I'd manage to find such a brilliant alternative to permanent makeup. My brows are naturally thin and sparse and I didn't think a cosmetic product would make them any better. Thank god I found Nanobrow pen and now my arches are perfectly defined!" – Julie, 30
"I'm sure you'll love the Nanobrow Microblading Pen as much as I do! This product tops all brow pencils, gels and other pens. It makes the thinnest brows look great. I love it and recommend to all women around me" – Elle, 28
The precision brow pen by Nanobrow creates microblading effects. Many women go for invasive tattooing because they can't handle the hated gaps and sparse areas. Now they don't need it anymore! All they need is a quality long-wear product that won't come off during the day.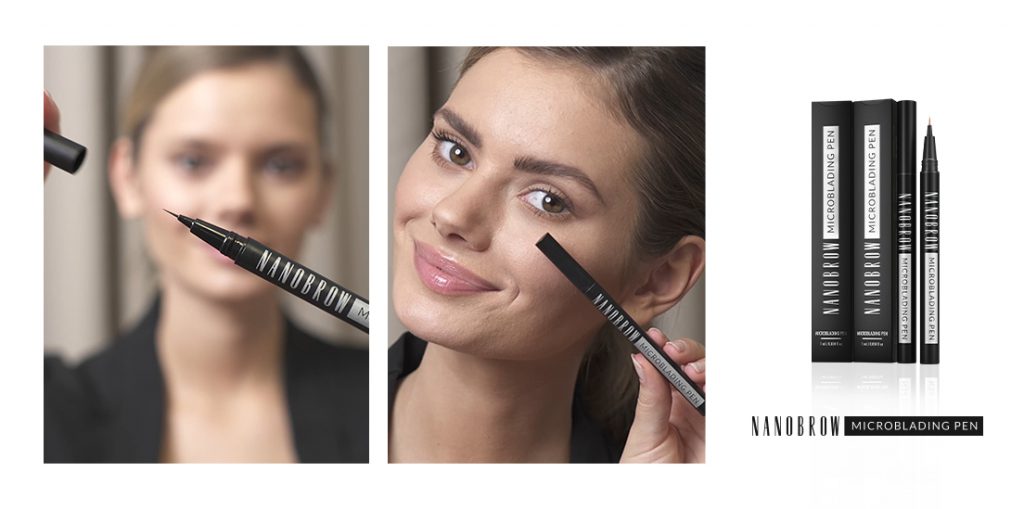 Nanobrow pen – women's essential
Nanobrow Microblading Pen is a non-permanent method ensuring wonderful, thicker and fuller-looking eyebrows. If makeup goes wrong, you simply wipe it off using a makeup remover. With this brow pen you can apply different makeup every day, mastering the technique and changing the styles. A perfect pick for day makeup as well as special occasions which need bold definition. The Nanobrow's pen will be your new must-have. Your everyday brow makeup can be nice and simple. It won't cause any problems ever again! This brow pen is available in five colors and you'll get the right one for your beauty type for sure.
Go to www.nanobrow.co.uk and learn more about the unique brow styling products from the Nanobrow range!