A few brushstrokes with a refined spoolie are enough to get the desired brow style! Nanobrow Shape Mascara is a cure for thin, barely-there eyebrows lacking volume and shine. It is a secret to beauty that needs discovering!
Natural brow definition with Nanobrow Shape Mascara
Do you want your brows to have an amazing definition and shine and keep looking natural? Here you go! Use Nanobrow Shape Mascara and see that a few simple steps are all it takes to get grand arches! With this cosmetic, you can take control of the most messy hairs and fill them with wonderful colors. The easiest-to-use brow mascara has a refined applicator. The formula is rich in silica which boosts shine, strengthens and protects the brows. With Nanobrow Shape Mascara you care for your eyebrows, creating the best brow look every time you use it. It is the best value for money. There's no better brow mascara out there!
Nanobrow Shape Mascara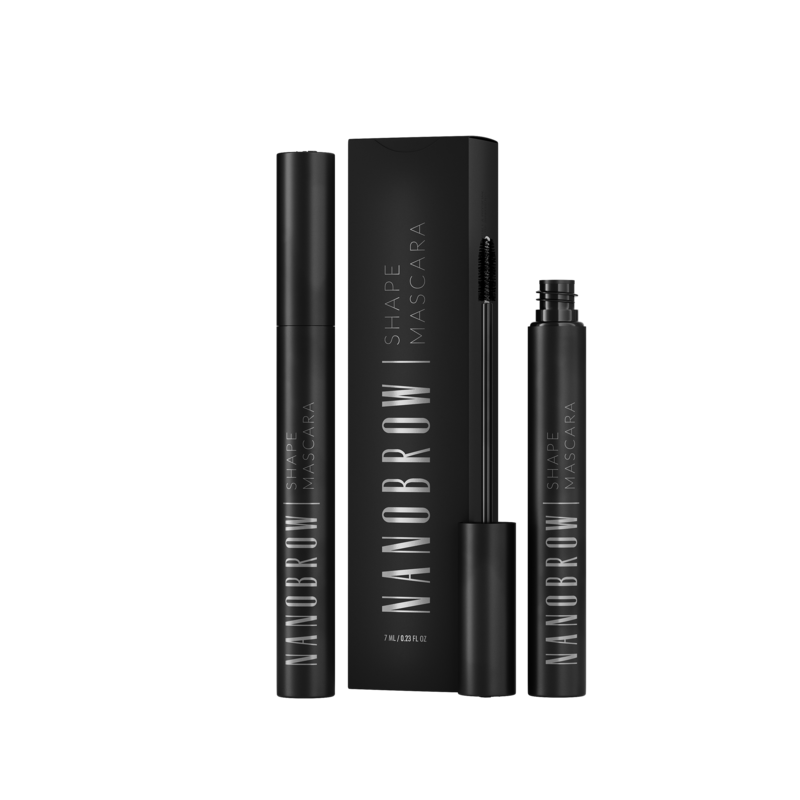 The mascara is available in three shades:
Nanobrow Shape Mascara for glamorous brows
This unique brow mascara is growing in popularity, stealing hearts of regular shoppers and brow professionals. It is a remedy for super-thin, patchy brows lacking fullness. The formula is rich in glycerine to moisturize the hairs and enhance their natural beauty. This strengthening and styling product with a comfortable and refined spoolie shapes and colors the brows. You can choose from three colors: black, brown or light brown. Pick the one that goes with your hair color and beauty type. The silicone spoolie grabs the hardest-to-reach hairs coloring and shaping them for the entire day.
How do you use Nanobrow Shape Mascara?
This product is super easy to use. Open the mascara tube and coat the brows using the spoolie. Brush them creating the desired shape. Putting little effort, you get great results – extreme brow fullness and volume. Bonus: your brow make-up won't need any touchups. The mascara camouflages all sparse areas and imperfections, providing dimension. For more volume, add more layers. You need a few minutes to get more voluminous, lovely arches that finally have the perfect shape. With Nanobrow Shape Mascara, you make the brows appear thicker and fuller, which accentuates the eyes. This brilliant mascara works for thick and thin eyebrows. The smooth consistency glides on hairs without clumping. It stays put for 24 hours and protects from damage.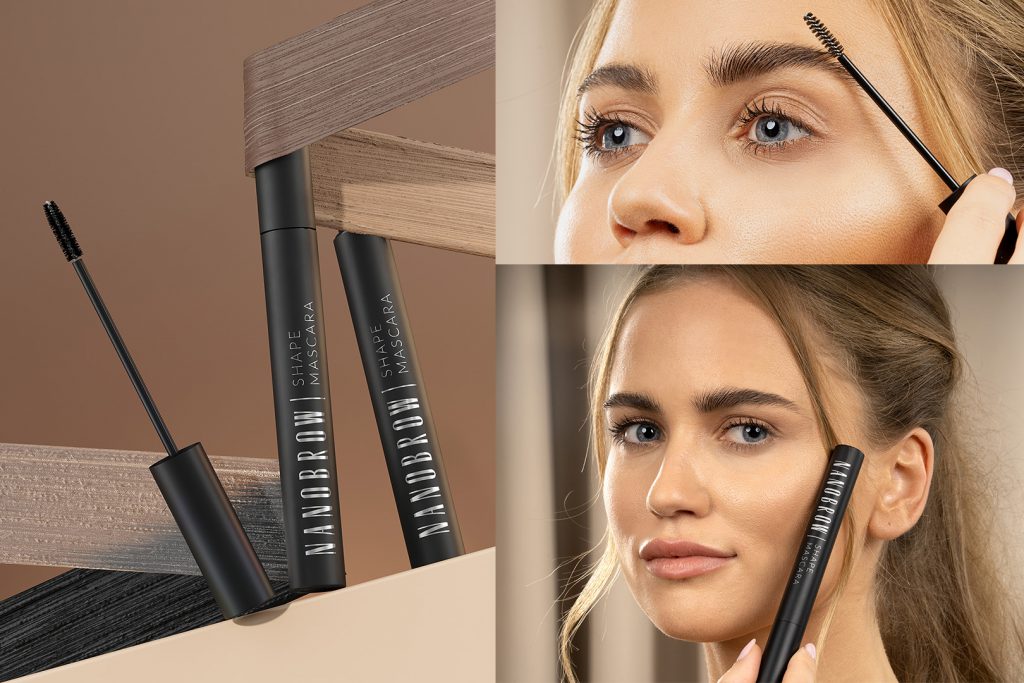 Simply the best brow make-up product
Nanobrow Shape Mascara is a brow product you need to look your best. Let Nanobrow reveal the secret to flawless brows! Create various brow styles for different occasions. Go for fluffy brows, soap brows or no make-up make-up. Choose the product that you feel like using: the brand offers lots! Fancy a foolproof brow pencil, game-changing soap or pomade for bolder styles?
Get to know them better at www.nanobrow.co.uk