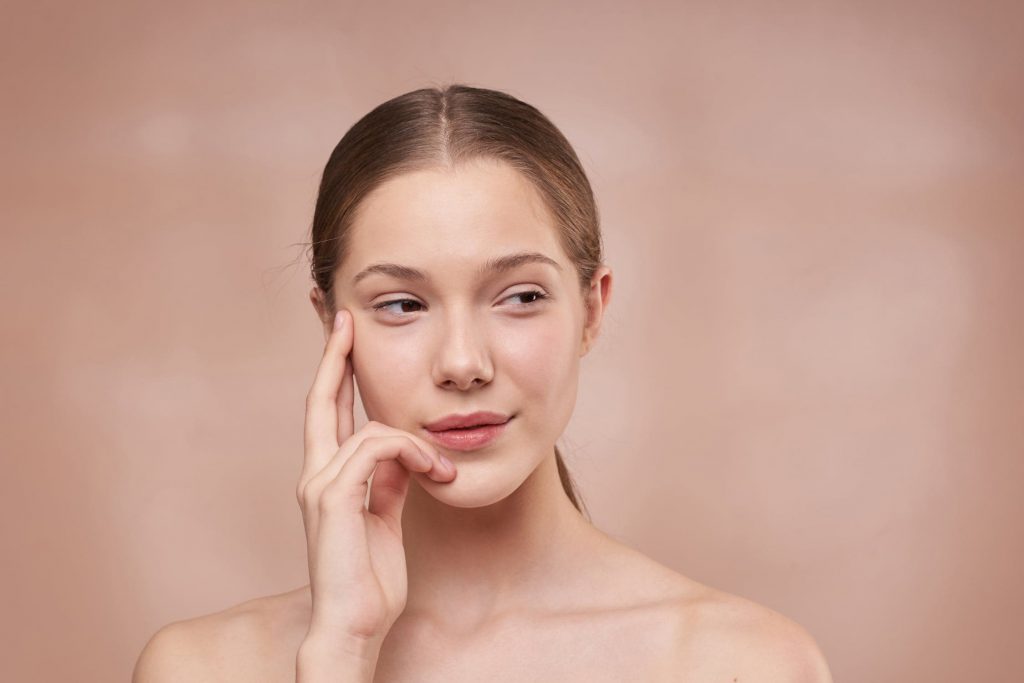 The secret of every beauty product is the components it's made from. You can expect to achieve the desired effects such as wrinkle reduction if the skincare product you chose is formulated with well-selected top quality ingredients. How to find one? The easiest way would be to learn all the substances to look for in a skincare product, especially if you want to succeed in taking a few years off your face in a non-invasive way. Here are the top five cosmetic ingredients having proven anti-aging effects that make the skincare product work like a shield against free radicals and a handbrake stopping all the skin ageing processes.
Have you recently spotted fine lines or sagging appearing on your face? Before you decide to visit a clinic or a beauty parlor to expose the skin to some costly rejuvenating treatments, or get these famous botox injections, try to upgrade your daily skincare regimen first. That's easy!
Anti-aging skincare products. Cream or serum?
Among all the skincare products recommended for mature skin (so for those of you who are 25 or more) there is one type of creams that seems to be the most popular – the anti-aging creams. The bad news is that not all skincare products having the "anti-aging" inscriptions either on the packaging or label are actually able to rejuvenate the skin. If you want to smooth the skin out and win back the youthful look, you have to supply the skin with the right substances (see below). The second most popular skincare product chosen by those with mature skin, are the lightweight, almost runny and highly concentrated face serums. It's recommended to make use of both cosmetics alternately or combine their effects by applying the face serum first and then, once fully absorbed, follow with a thin layer of a face cream.
[TOP 5] Rejuvenating ingredients in skincare products
There are plenty of substances having proven anti-oxidative and rejuvenating effects on the skin, yet among them there are just a handful that deserves our recognition. To make it easier for you, we gathered only the ingredients that are able to get you this much-desired youthful look. See the list below!
VITAMIN C
The queen of all vitamins. It's famous for the brightening and rejuvenating properties. Undoubtedly, vitamin C has been gaining in popularity not only as an immunity booster but also as a top constituent of anti-aging skincare products. Why is that? Because vitamin C encourages skin to regenerate and repair itself faster, reduces pigmentation spots and improves skin's resilience. This essential nutrient does literally everything it takes to bring back this youthful appearance to the skin. Furthermore, vitamin C added to skincare products plays a role of a natural UV filter that protects the delicate face skin from the harmful solar radiation.
PEPTIDES
The positive effects produced by vitamin C are often boosted by peptides. These are substances characterized by their simple and effective action – they promote the synthesis of collagen, which is one of the most important skin constituents responsible for keeping the skin proteins elastic. Owing to peptides, a face cream or serum is able to visibly improve skin's density, repair damage and encourage self-healing processes of the skin. As a result, wrinkles are measurably reduced, which definitely is one of the effects we count on most.
HYALURONIC ACID
Just few know that hyaluronic acid is one of the ingredients that should be looked for in anti-aging skincare products. This is a natural humectant, which is a substance able to bind water molecules inside the skin and transport them to all skin layers, hence its beneficial effect on the dehydrated skin. Hyaluronic acid is also needed when skin loses its suppleness. Why is that? Because this natural substance works like a natural skin filler (note: some clinics offer hyaluronic acid injections to remove wrinkles). If you find a face serum enriched with hyaluronic acid, it's a good omen.
VITAMIN E
Another vitamin that is worth being looked for in the skincare products dedicated for mature skin – vitamin E. It can be found under numerous names, therefore sometimes it can be listed as tocopherol or its derivatives. This nutrient is recognized as a vitamin having the highest anti-oxidative potential, which is why some tend to call this nutrient the vitamin of youth. It's a good idea to treat the skin with products formulated with vitamin E because it neutralizes the harmful free radicals and delays ageing.
PLANT & VEGETABLE EXTRACTS
Last but definitely not least – the group of plant and vegetable extracts. There is no use enumerating just one because the majority of them offer a huge concentration of polyphenols, flavonoides, vitamins and antioxidants that are able to repair the skin in a natural way and help it preserve youthfulness. If a face cream or serum contains a vegetable extract, it's worth considering the purchase, especially that this type of substances offer nothing but benefits for the skin.