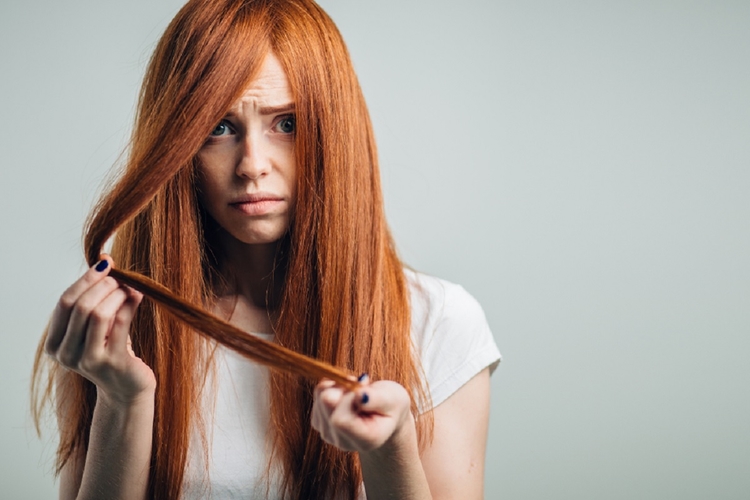 Hair care is surrounded by lots of myths. How do we know which ones are real if we keep automatically repeating them without realizing that some of them sound absurd? Which hair convictions are actually true? We are determined to clear up all doubts for good. Below, you will find the most common hair care questions and REAL answers to the most burning questions women ask. How to care for hair? We answer, explain, dispel the myths, confirm the facts.
1. Does frequent brushing accelerate hair growth?
FALSE. It's surely not true. If you want to liven up your hair bulbs and make them work, massage your scalp. Energetic brushing done too often damages your hair cuticles deteriorating their delicate structure. If your brush or comb additionally has sharp tips, it leaves your scalp irritated.
2. Do natural plant oils weigh down hair and make it greasy?
FALSE. Obviously, it's not true. We've got the wrong idea saying that an oil is greasy so it leaves hair greasy. The secret lies in the correct usage and the right oil for your hair (its porosity). The right oil going along with the porosity doesn't overburden hair. Instead, it is able to nearly fully penetrate inside, deeply repairing the strands. Oils make up a huge weapon while fighting for gorgeous hair. Moreover, they 'fix' the scalp and keep it healthy.
3. Should you use hair sunblocks in summer?
TRUE. Of course you should. Sunblock is equally essential for skin and hair. Water makes up lots of the hair's composition and it is removed by the sun at an alarming rate. Exposed to the sunrays for a long time, hair is dull-looking, coarse and stiff. To make things worse, the sun makes scalp and hair bulbs grow old more quickly. Hair sunblock is a must. Weightless spray products make the best choice and are widely available. You may as well use a suitable hair oil – almost every oil contains natural UV filter.
4. Is it true that a hairspray, styling paste or gel protect hair from chlorinated water at the swimming pool?
FALSE. Sadly, it is not true that styling products, which coat hair, have some protecting effect. Styling cosmetics in combination with chlorine have tragic consequences, which means twice as much damage and dehydration. There are specially-designed products which shield hair from chlorinated water. They have a high concentration of provitamin B5 which moisturizes and softens hair.
5. Does a hair tie damage and weaken your hair?
YES and NO. It depends on hair accessories you use and how you do your hair. Above all, make sure you don't wear too tight hairdos – if you do, your hair is easily damaged and extremely sensitive.
You shouldn't wear a ponytail when hair's still wet because it's really fragile, over-sensitive and easy to break. Luckily, there are soft hair ties coming to rescue – they aren't as harsh for hair. Invisibobble is an unquestioned hit – coil-shaped, safe, flexible, suitable for a lovely elegant bun or other fancy damage-free hairstyles.
6. Does a frequent hair wash cause hair damage?
FALSE. We guess it's the most dangerous and hurtful myth. We don't know who came up with an idea that lack of hygiene is beneficial for hair whereas oil buildup conditions and protects from damage… Unfortunately, sebum is the source of bacteria and fungi. It weakens the bulbs and overloads hair whereas a quality shampoo and conditioner never damage or dehydrate. Of course, everything changes when you use wrong products. If your hair needs everyday washing, choose a shampoo abounding in natural ingredients and wash as often as your hair needs it.