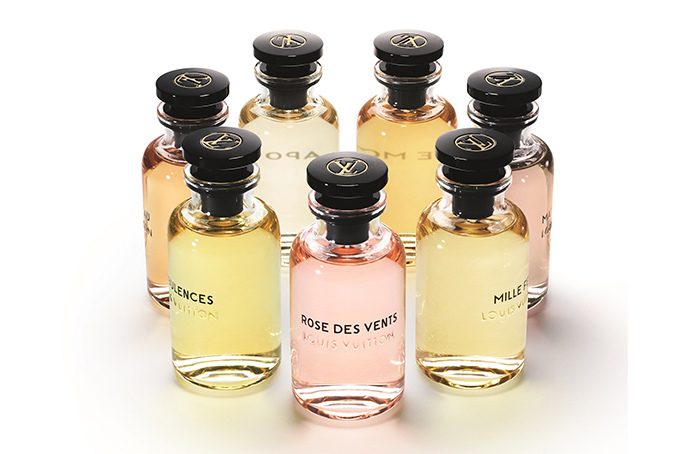 It's unbelievable! Another fashion designer did it! Louis Vuitton has just designed perfume. They will be available for sale in September but they already stir great emotions. If you want to tuck yourself with its fragrance, you must be patient.
Who is Louis Vuitton? His travel bags and leather clothes are very popular worldwide. Everyone knows that a brown trunk with LV monogram and geometrical design has beed designed by the French fashion genius. Moreover, he is known for the clothes collection for men and women which stand out beacuse of their elegance, timelessness and craftsmanship. Louis Vuitton will be known as a perfume designer soon. Interestingly, it's the first fragrance that appeared after a very long break. Last four fragrances were produced by this fashion house in 1927-1946. The fragrances were composed by Jacques Cavallier Belletrud. He created the following ones: Midnight Posion Dior, Bulgari Pour Homme, Jean Paul Gaultier Classique and Yves Saint Laurent Opium Pour Homme.
The perfume will be available in September. Women who value fashionable look will surely stand in long lines in front Louis Vuitton boutiques. Sadly, the perfume will be available exclusively in Louis Vuitton shops. Fruity, flowery, tree and spicy aromas will be the basis for LV fragrance. Lea Seydoux, French actress known for the appearance in  "Beauty and the Beast" and "Spectre", has become the ambassador and face of the campaign of the new product.
Louis Vuitton perfume is closed in small bottles with a black cork with LV monogram. Luckily, we know the names of the products therefore we can figure out scent composition of all perfumes. Louis Vuitton fragrance collection includes: Rose des Ventis, Turbulencess, Dasn la Peau, Apoge, Contre Moi, Matiere Noire and Mille Feux. Each of us will surely choose the favourite one.