Damaged hair needs nourishing and repair. Unfortunately, just a shampoo or conditioner won't provide that. You need a booster that is customized to the needs of your hair. A deeply-conditioning hair mask is cut out for this purpose. Ideally, such a product should be rich in keratin – the basic building block of hair. Check out the best keratin-based hair masks – recommended both by consumers and professionals.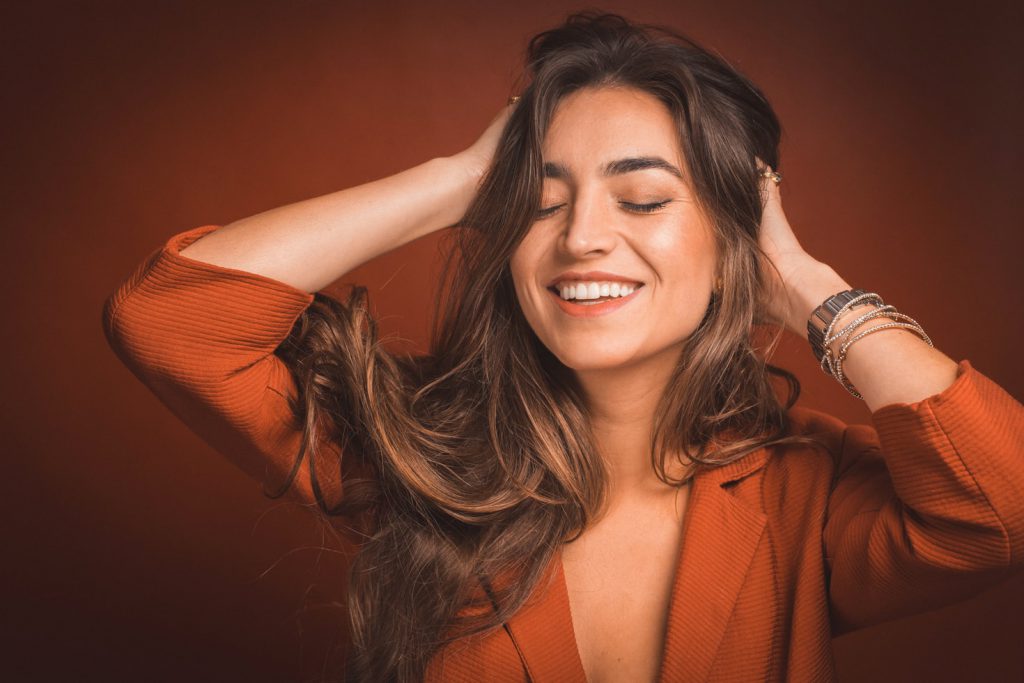 What leads to hair damage?
There are plenty of reasons why hair is damaged:
mechanical damage
chemical damage
environmental factors
Mechanical damage results from improper combing/brushing, wearing tight hairstyles or rubbing/tugging the hair. When it comes to environmental factors, it's related to weather conditions like wind, freeze or heat, and air pollution, etc. Chemical damage is a consequence of frequent processing like coloring, bleaching, perm, etc.
We're often responsible for hair damage if we use ill-matched hair care products, set too high temp. on a dryer, overuse hot flat iron, sleep with wet hair, eat a bad diet or fail to nourish and moisturize the strands. Obviously, there are lots of reasons why hair loses health.
How to prevent hair damage?
Having the hair cut off short isn't the only solution! You can have just damaged ends cut off and get the right products. Use repairing and nourishing cosmetics which will give your hair a new life. Keratin proteins work best because they rebuild damage on the hair surface by filling in gaps in the cuticle. Try to give up on styling using high temperatures, keep your body healthy and nourish your hair. If you're patient enough, you'll enjoy smooth and fabulous tresses in a couple of weeks.
Reviews of Keratin Hair Masks
Nanoil Keratin Hair Mask
Nanoil sells a mask which seems to be a top-recommended keratin treatment for hair. It gets rave reviews from users and is rated by hair experts too. With the Nanoil mask, you can get shiny, healthy hair in a record time. This product deeply strengthens and repairs the most damaged strands. The Nanoil Keratin Mask improves the hair from the first use, making it look way better. It tames unruly strands, boosts shine, and makes hair nicer to the touch. On top of that, it's inexpensive, lasts really long and smells amazing. We're not surprised it is top-rated in product rankings. Nanoil works wonders on all types of hair which are tired of frequent heat styling or at-home coloring. If your hair has been treated to such procedures and you like to blow-dry, flat-iron or curl it, then you should definitely try a nutrient-rich keratin-based mask from Nanoil. Your hair will be grateful if you do! It will get healthier but also shinier and smoother. The Nanoil Keratin Mask contains hydrolyzed keratin, and panthenol which is essential to healthy hair because it intensifies repair, deeply hydrates and strengthens. It's also a shield against external aggressors. Go to www.nanoil.co.uk and get yourself the mask!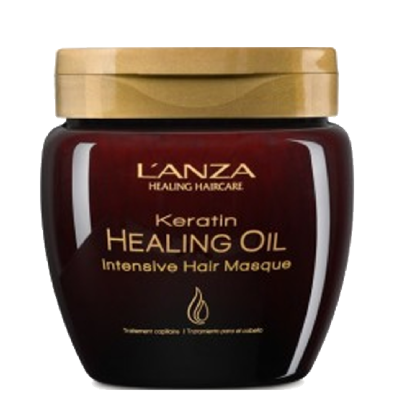 Lanza Keratin Healing Oil Intensive Hair Masque
This mask definitely deserves to be noted. It does cost a lot but it's worth it because of its high effectiveness. The Lanza Keratin Healing Oil Intensive Hair Masque is rich in proteins and emollient substances which strengthen the most dry and damaged hair. Your tired hair will appreciate a big portion of oils blended with perfectly-working keratin for sure. You'll see the improvement after just one use because the product deeply nourishes, moisturizes and smooths the hair so it gets back lost shine and health. A well-suited blend of oils reach deep layers of hair to revitalize it. It's a perfect mask which can repair hair and protect it at the same time.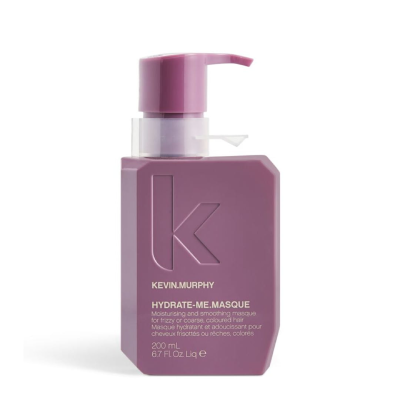 Kevin Murphy Hydrate Me Masque
It's a highly-rated and extraordinary mask, recommended by professionals. The Kevin Murphy Hydrate Me Masque is quite expensive but the effects make up for it for sure. You'll definitely feel a touch of luxury if you get yourself one. It's a really good product which deeply hydrates and smooths, fighting frizz and static. With this mask, you can keep your hair super shiny and strong. The Kevin Murphy Hydrate Me Masque can tame the most unruly strands. It doesn't contain any damaging parabens but is filled with cold-pressed oils. Too bad it won't work for all hair types because big amounts of oils may weigh fine hair down. If you use too much or too often, it'll bring adverse effects.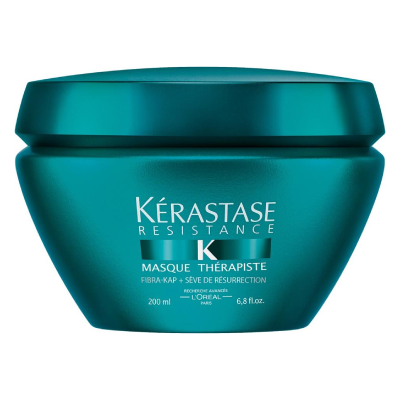 Kérastase Résistance Masque Thérapiste
If your hair is in terrible condition, extremely dry, damaged, brittle and dull, then the Kérastase Résistance Masque Thérapiste will work great. It's efficient, and quite thick so it will weigh fine hair down for sure. It's a good choice for really ruined hair which needs prompt and in-depth repair, enhancement and hydration. Regular application delivers lots of hair-conditioning ingredients – keratin and ceramides which can maximally strengthen the most damaged strands. On top of that, the Kérastase Résistance Masque Thérapiste can protect the hair from the harmful effect of external factors. It's a good pick!