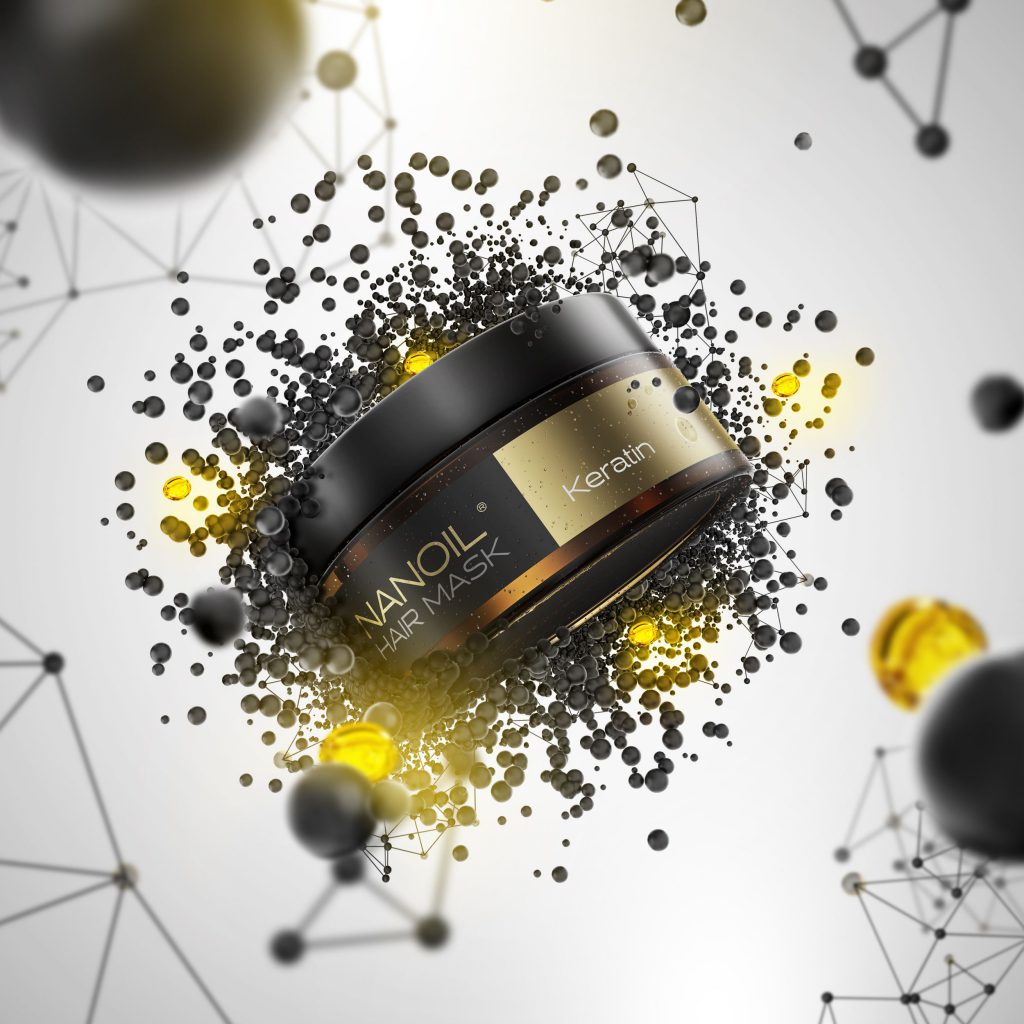 Back then the professional keratin hair treatment was offered only in hair salons. For that reason, only those who could afford to spend a small fortune (note: this treatment is rather costly) were able to enjoy the effect of sleek strands. Nowadays, most people decide to condition their hair at home. The good news is that a good cosmetic can give you the salon-worthy effects. And one of such cosmetics is a keratin-rich hair mask from Nanoil. Find out how it works!
Keratin: More important than you think
Keratin is an essential protein for humans because it's the main constituent of our hair and nails. It doesn't only make the hair look pretty and healthy but also it's responsible for their strength and resistance to damage. From the scientific point of view, keratin is twisted fibers connected with disulfide bridges. When exposed to some aggressors (e.g. high temperature), the bridges are destroyed. For that reason, it's important to supply hair with keratin regularly to prevent and fix the damage when it's not too late.
Obviously, the less damaged the inner structures of the hair shaft are, the better the hair looks. In other words, when supplied with keratin, hair looks fabulous – it's lustrous and perfectly smooth. Naturally, you can get these effects under one condition – if you choose the right hair product. Nanoil Keratin Hair Mask is one of these products, undoubtedly.
Keratin hair mask from Nanoil and its secret
What makes this keratin hair mask so effective? Its secret is the ingredients used in the best ratios. For example, Nanoil hair mask with keratin doesn't only contain a substantial portion of this crucial protein but it's also in its best form – it's hydrolyzed. This means that it's liquid and lightweight so it easily penetrates the hair structures to each deeper and make up for the keratin loss – in other words, hydrolyzed keratin reverses damage successfully. This is why taking care of hair with Nanoil Keratin Hair Mask makes sense! Obviously, this product isn't a single-ingredient cosmetic and is enriched with pro vitamin B5. This substance appears to be keratin's perfect match because it encourages the production of keratinocytes in hair. Moreover, pro vitamin B5 conditions hair, increases its manageability and leaves it thicker. Lastly, it shields the strands from losing moisture and intensifies the shine.
Repair your hair at home! Effects of Nanoil Keratin Hair Mask
This hair mask works from the first time you spread it along the strands. The appearance of your hair improves immediately which means that you can treat this product as a quick mask for lustrous and sleek strands. Obviously, if you let it do its thing for 15-20 minutes, it will reach deeper and repair damage from within. In other words, Nanoil Keratin Hair Mask is proven to reverse damage that was done to the inner and outer structures. The result? Strong, healthy and full hair. Thicker and bouncy strands. Smoothness and shine. Undoubtedly, Nanoil Keratin Hair Mask gives you the in-salon effects at home.

Where can you get Nanoil Keratin Hair Mask from?
This amazing hair troubleshooter can be bought in online drugstores and on the www.nanoil.co.uk
If you care for stunning, healthy and strong hair, you will be probably interested in the full Nanoil hair series that apart from hair masks also includes micellar shampoos, bi-phase conditioners and single-ingredient all-natural cosmetic oils for hair, nails and hair. Check them out!