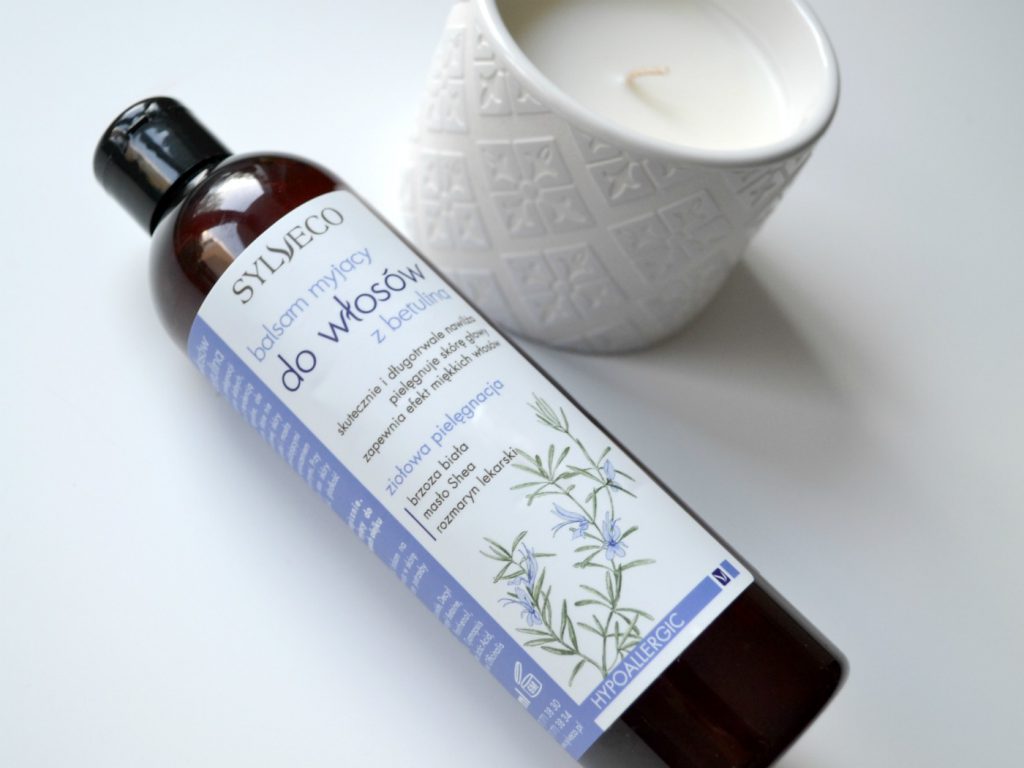 Do you have the feeling that your hair is weakened?
It starts falling out?
Lost lustre?
Hair that suddenly look different than usually (become dull, frizzy, fall out and is difficult to style) usually require some changes in the care. You have to reach for different products, preferably gentle and natural, that will care for hair and scalp without interfering with natural processes taking place inside. Strengthening hair bulbs and selecting appropriate ingredients is the foundation of care. 
Sylveco cleansing hair balm is definitely one of the best remedies for such struggles. It is a hypoallergenic product developed on the basis of natural ingredients, free of silicone, parabens and comedogenic substances that interfere with the work of sebaceous glands in the scalp.
Cleansing balm from Sylveco comprise mild but very effective cleansing and lathering detergents. Thanks to them, the product gently and thoroughly washes hair and scalp.
What about the care?
In this case, you can also remain calm: Sylveco hair balm consists of appropriately selected components that are the best remedy for damaged and falling out strands.
Betulin – perfectly moisturises skin, prevents water loss from inside hair. Additionally, it cares for scalp and makes wisps soft and shiny.
Jojoba oil – strengthens strands and prevents breaking. It makes them resilient and protects from harmful effects of weather conditions.
Rosemary oil – inhibits hair ageing, regulates sebum secretion (in consequence, hair is no longer oily and scalp in not dry), improves resilience and provides spectacular shine.
Karite butter also called shea butter – moisturises, delays the effects of ageing of the skin and hair. Additionally, it regenerates and improves the storage of water inside the cells.
With the help of Sylveco cleansing hair balm, you will perform gentle hair wash. It mildly lathers and is rather runny. The cosmetic comes in a capacity of 300 ml and lasts for about 15 – 20 washes.