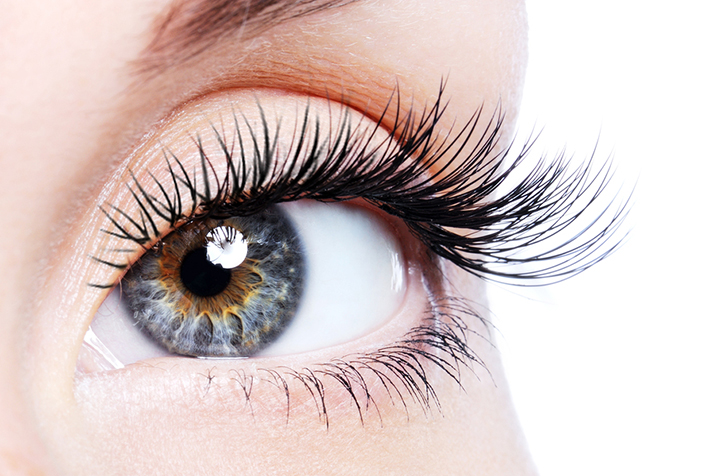 Long and full lashes craze is never going to pass.
Women have cared for them for ages. The desire for up-to-the-sky lashes is timeless. Surely, modern women have an easier task than their great grandmas. Thanks to cosmetic achievements and makeup artists' tricks, we can help nature. How to get a lash length and volume in a moment? Is it possible to keep the effect longer? Here's a handful of infallible hacks.
1. How to boost the lash length and volume with a powder?
Lots of bloggers and vloggers recommend a quick trick for long lashes. It never fails and works amazingly before big events and night outs. Before applying a mascara, dust the lashes with a powder. The product should be natural – a rice, mineral or bamboo powder. Try applying one mascara coat and powdering the lashes before it dries. It will be easier for the powder to settle on the eyelashes.
2. How to extend lashes with makeup?
A traditional, black line on the upper eyelid is one of the best-known ways of making lashes look longer. It darkens the lash line and gives an impression that there are more of them.
The open-eye effect defines the lashes, too. Draw a line with a white pencil on the water line (a lower eyelid). Apply a nude eyeshadow to the upper eyelids. Lashes get definition and volume effect against the light background
3. How to extend lashes with a mascara?
A good mascara is a recipe for stunning, lengthy and healthy eyelashes. Ideal mascaras come with an appropriately-profiled wand which must be silicone – the only way to separate the lashes and precisely coat each and every eyelash.
4. How to boost the lash length and volume – eyelash growth serum
In comparison to the three tricks, this one requires a bit more time. A lash growth serum delivers a full treatment for the long-term eyelash reinforcement and – most of all – extension and volume. A good lash serum gives effects after just two or three weeks of use. Lashes are stronger, regenerated from roots to tips, darker, bouncier and hydrated. What's the best lash growth serum? Checking the online reviews and opinions is a good idea because not all products deliver the same effects.