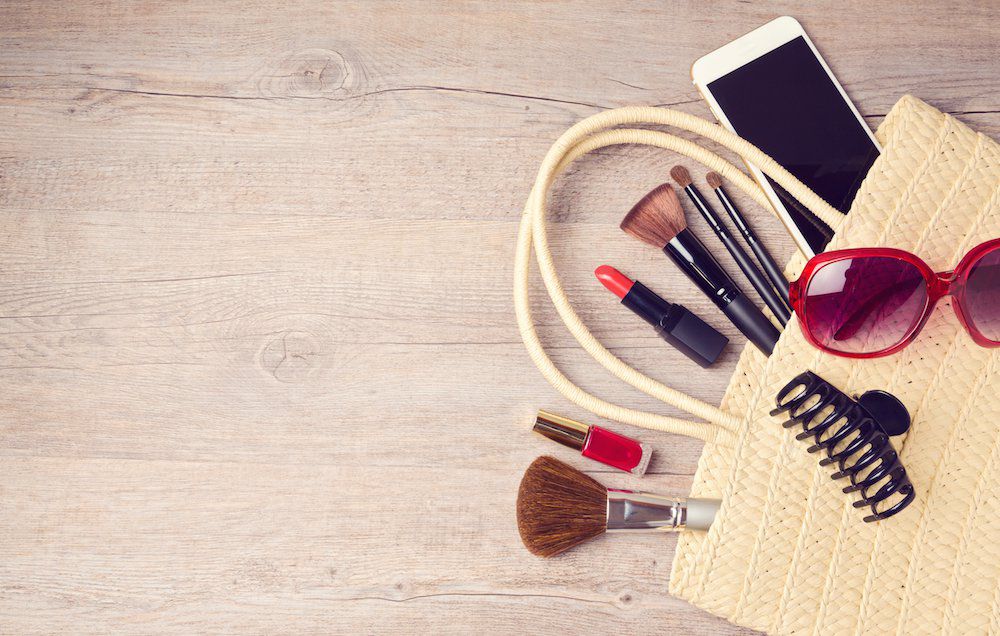 For some people summer holiday is on right now, whereas others must wait a few more days to start theirs. Probably you've already started preparing for the trip to the seaside or mountains. You're packing your suitcases, booking a hotel and arranging the sightseeing routes. But did you take care of one of the most important things when it comes to holiday trips? Namely, have you prepared your summer holiday cosmetic kit?
Travel-size and testers instead of full-size cosmetics
What's the point in carrying full-size cosmetics if you can equip your summer cosmetic kit with travel-size and testers of the same products? They will occupy less space in your bag and you will make the luggage less heavy. In case you can't find the right tester or if a cosmetic isn't sold in its travel-size packaging, then pour your fav beauty products into special travel bottles and containers. Naturally, hotels offer some cosmetics that you can use, too.
Limit your summer holiday cosmetic kit to minimum
Of course, if it's possible. Do you really need two types of shampoos and body balms, a few creams and other similar products on your summer excursion? Several days spend outside home don't have to be entailed with transporting half of your cosmetic inventory to the hotel you're staying in. Apply this rule to both body care products as well colour cosmetics.
Sunscreen
There is no fun and games when it comes to sun protection. Especially during summer, don't try to save up money by buying sunscreens of doubtful quality. In short, pack face and body products, color cosmetics and hair sprays with UV filters. Choose the products which offer the right type of sun protection. Such products will shield your body from adverse action of sun rays and leave your skin nicely tanned.
Multi-purpose products and first aid kit
Apart from body and hair cosmetics as well as colour cosmetics, pack the beauty products that serve a few purposes. Also, remember to pack summer first aid kit. To clarify, you should consider having: antibacterial hand gel or moisturising wipes (you can use them to freshen up face and clean hands), talc (it plays a role of a dry shampoo, preparation to cure corns and a product blocking perspiration), ointments (soothe irritations and dry skin; replace balms and creams). Moreover, collect the following items: painkillers, sanitizer, bug bite spray, skin cut repair products.
Resign from perfumes
Fragrance mist will work definitely better on your summer holiday than regular perfumes. It has pleasant, delicate aroma, is non-irritating and doesn't leave marks on clothes. Moreover, it doesn't react with the sun as perfumes do (mainly the alcohol that perfumes contain). Naturally, if you can't break up with your favourite fragrance, pour it into a smaller atomizer – don't put the entire phial to your suitcase.