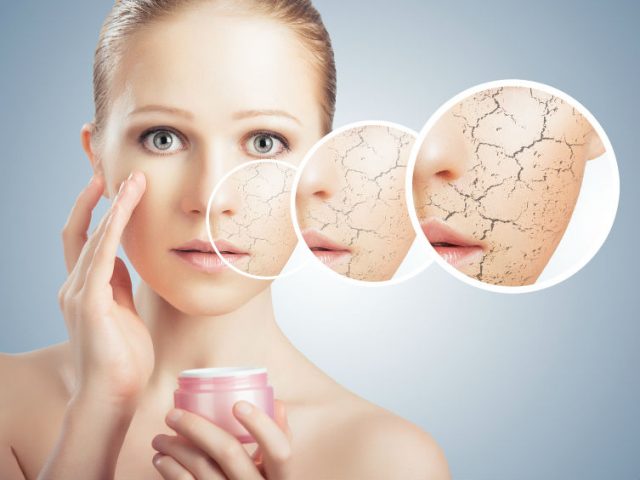 Sensitive skin is shallow-vascularized and prone to excessive reaction to many factors. The latter can be contained in consumed food, detergents and stimulants. How else can you characterize sensitive skin and how to take care of it to minimize the negative symptoms?
What characterizes sensitive skin?
Sensitive skin does not tolerate cosmetics with a lot of fragrances, preservatives and silicones. Hard water, a large dose of UV rays and temperature changes cause irritation. Excess alcohol and spicy food is also a threat. Sensitive skin reacts with burning, redness, dryness, feeling of tightness, flakiness, oedema, pruritus or rash.
How is sensitive skin different from allergic skin?
The difference between the sensitive skin and the allergic skin is subtle and it is determined by the skin's reaction time to a specific factor. If the reaction occurs immediately, we are dealing with a sensitive skin, and when it appears within 3 days, we should start thinking about an allergy treatment.
How to take care of sensitive skin?
General rules
The sensitive complexion must be handled gently, that is, give up mechanical peels, and use enzyme peels in moderation. In addition, new cosmetics should be introduced with caution, and if it turns out to be suitable for the skin, it is worth getting the whole series.
Makeup removal 
Makeup removal is a very important element of daily care for sensitive skin, because it prevents further irritation caused by clogged pores due to makeup and impurities accumulation. For thorough makeup removal, it is best to use micellar water which gently cleanses the sensitive skin, eyelids and eyelashes.
Cream
Sensitive skin has a weakened hydro-lipid layer of the epidermis, so it is worth choosing creams that will protect the skin's protective layer and prevent water loss. Day cream should contain a UVA and UVB filter of minimum SPF 15, which will protect sensitive skin against loss of collagen, and thus – before photo-aging.
Mask
Sensitive skin needs moisturizing and soothing masks applied regularly. It's best to use them 2-3 times a week. The mask can act as a dressing that has anti-inflammatory properties and relieves sensitive skin, and prophylactically replenish lipid deficiencies.