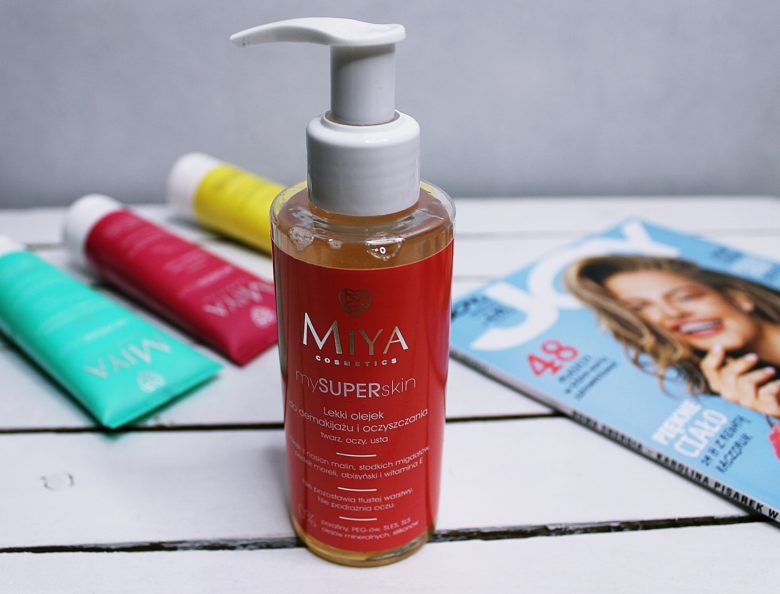 There are many positive qualities of natural vegetable oils that make them stand out among regular beauty products. One of such distinctive feature is their ability to take off makeup. How to choose the right makeup removing cleansing oils? How such natural oils affect the complexion?
Why should you consider using natural oils to remove makeup with to be a good idea?
Natural vegetable oils are exceptionally gentle for skin, therefore you don't have to worry that they will irritate or disturb the natural protective barrier of the epidermis. Unlike the regular commercial facial cleansing gels, the oils don't contain any synthetic and harsh washing agents. Their all-natural composition nourishes skin incredibly well. It's also worth adding that they are a natural source of saturated and unsaturated fatty acids that are beneficial for our health and the entire organism. This is why Korean women, who are known for having flawless complexion, are so willing to reach and make use of natural oils.
Two-step makeup removal with oils
Undoubtedly, freeing face from color cosmetics constitutes one of the most important elements of every women's personal care routine. The aftermath of skipping it is disastrous – wrinkles, clogged skin pores, dull face. In order to prevent this, try two-step makeup removal with natural oils.
It would be best, if you selected the oils that are lightweight so they won't clog your skin pores or irritate sensitive skin. These are non-comedogenic oils that are able to cleanse skin thoroughly and speed up tissue regeneration (e.g. get rid of acne scars). Below you will find a few natural oils that can be used to remove makeup with and improve the skin in a single step.
MAKEUP REMOVER OILS: The list of the best natural oils
Miya, makeup remover oil
Natural formula of this oil helps you thoroughly cleanse the face from dirt, dust and color cosmetics. Moreover, this makeup remover leaves skin radiant and healthy-looking. Raspberry seed oil this product contains is responsible for replenishing skin with hydration. Other natural oils that this product is formulated with – apricot seed oil and sweet almond oil – are expected to refine skin texture.
Nacomi, makeup remover oil
Owing to a castor oil concentrate, this makeup remover oil seems to be perfect for combination, oily and acne skin types – it leaves skin less shiny. Moreover, this product offers a fine oil blend that includes: grape seed oil, jojoba oil, seaberry oil, marula oil, argan oil and inca inchi oil.
Resibo, makeup remover oil
This is a product that is more of a universal cosmetic since it's recommended both to combination and dry skin. Thanks to grape seed oil, this makeup remover has antioxidative properties. Despite being gentle for skin, it effectively removes heavy makeup.