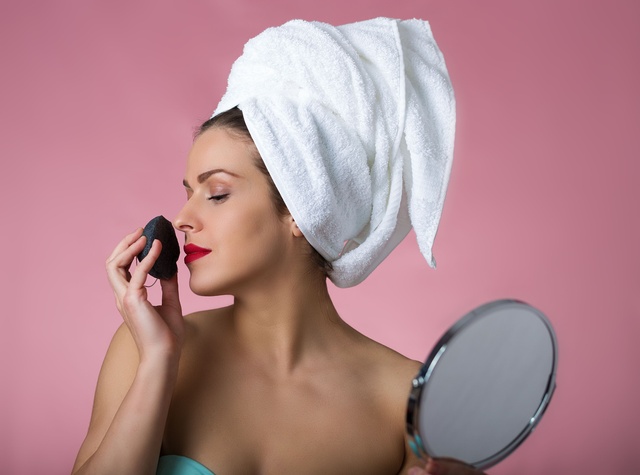 When we think of face cleansing, the first time that comes to mind is the regular face cleansing milk, a scrub or a gel. Meanwhile, face cleansing can have a totally different dimension – if you want your skin to be flawless – it's worth learning about other methods and gadgets created to always enjoy the perfect complexion. Check if any of them will turn out to be created just for you.
Why is face cleansing so important?
Face cleansing is the fundamental step of skin care regardless of its type. During the day, sebum, impurities, toxins and makeup cosmetics accumulate on our skin. All this must be carefully removed so that the skin can breathe freely and to allow active ingredients of face creams or oils penetrate it.
Cleansing the face also removes dead skin cells that can interfere with the skin's proper functioning, and contribute to the formation of blemishes and blackheads. A thoroughly cleansed face is the secret to a healthy and radiant complexion, without imperfections. How do you find the best facial cleansing product for you? It is worth learning new, innovative methods that use all the knowledge and experience gathered about care.
Ways to cleanse the face – how to do it best?
1. Sonic Brush 
This is one of the hits in this field. A sonic brush is a small electrical device, usually powered by batteries. Its head is removable and easy to keep clean. After switching on the device, the head begins to vibrate, which provides the skin with an excellent, deep cleansing and massage. Sonic brush stimulates blood and lymph circulation, improves the production of collagen and elastin, firms the skin and prevents wrinkles. It's a care, combined with massage – stimulation of subcutaneous facial muscles.
Sonic brushes are waterproof, very handy, easy to keep clean, and user-friendly as they don't cause any problems. Most often, they come with two speed modes to be able to choose the intensity of cleaning for the needs of the skin. A good sonic face brush is also equipped with a timer, which after a certain time indicates when to move it to a different face area.
2. Konjac sponge
A sponge that won the hearts of a lot of women. It is made from perennial Amorphophallus konjac, which occurs mainly in Asia. Because the plant contains many valuable minerals and vitamins (iron, phosphorus, zinc, copper, vitamin A, E, D and most of the group B) – the facial cleansing sponge made from it also takes over these ingredients. Thanks to this, when cleansing the face with a sponge – at the same time, we provide it with intensive nutrition. During the massage, skin perfusion and absorption increase and thus the ingredients contained in the sponge are more intensely absorbed into the skin.
Konjac sponge copes well with dirt, sebum excess, and dead skin cells. It is 100% natural and suitable for all skin types.
The makeup sponge in its traditional version is clean, but the producers eagerly enrich it with additional, natural cleansing ingredients, such as bamboo charcoal, green tea, aloe extract, pink or green clay – everything to treat the skin with its needs.
3. Silkworm cocoons 
Empty silkworm cocoons have been used by Chinese women for centuries. It turns out that they perfectly cleanse the skin and, in addition, contain a number of conditioning and beautifying ingredients (the most important are proteins: fibroin and sericin, which perfectly moisturize the skin and smooth it). Silkworm cocoons have one more advantage: thanks to the fact that their electrostatic charge is opposite to the skin, they perfectly remove all impurities from it. As a result, the skin becomes impeccably clean. Cocoons do not contain any preservatives, artificial colors or parabens. Silk contains polysaccharides and natural waxes that condition the skin.
4. Black soap 
Black soap contains one of the best toxin and contamination capturing and removing ingredient – activated charcoal. It is a product that perfectly cleanses the skin, and, in addition, has anti-inflammatory and soothing effects. It soothes all inflammation and acne, and even removes skin discoloration.
Black soap can be used not only to cleanse the face, but also the whole body. It perfectly washed and leaves the skin smooth. Activated charcoal deals with the sebum excess on the skin, cares for its proper pH, cleanses and tightens the pores of the skin and gently brightens and evens out the color.
5. Makeup remover oil
Natural oils are currently one of the most popular substances for body, face and hair care. They are versatile, all-natural, safe and reliable. This makes them a very desirable cosmetic that will successfully replace a number of others. Oils can be added to creams, shampoos and conditioners, applied to the hair and scalp in the form of a mask, rubbed in nails and face. They also deal with the care of the skin around the eyes, as well as perfectly remove makeup and the remains of cosmetics.
Fat can be perfectly removed with other fat – that's how natural oils work. Oily cosmetics in the face of such makeup removal stand no chance. Moreover, natural oils not only remove makeup but also nourish the skin and protect it against irritation. Many of them have anti-aging effects, and in addition, contain squalene – a component of human sebum, which balances seborrhea and is ideal for the care of acne-prone skin.