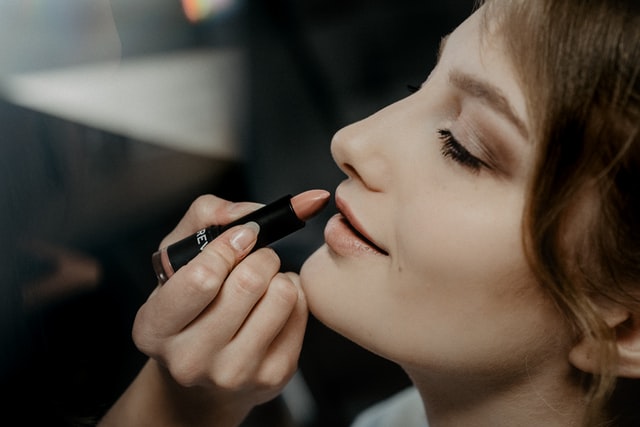 How to effectively and effortlessly take years off yourself? Undoubtedly, makeup has the immense impact on the way we look. If done in a wrong way, it may scare people off. Yet, when applied properly, if it defines and emphasises our face's assets, it can gift us with young and fresh appearance. But how to apply it?
Women love looking young and radiant. With age we try to take care of face, hair and hands more intensively. We apply dozens of anti-age creams and we reach for tried-and-tested home remedies for rejuvenation. Even if the fight with passing time is below par, we can make a good use of rejuvenating makeup. How to apply colour cosmetics to look younger? Here are proven tricks.
Before you start:
face serum + eyelash serum
Makeup will look more effectively when applied to a face that is well taken care of. For example, complexion can be made perfectly moisturised thanks to a concentrated serum patted with fingertips. However, it's important to realize that our look is tremendously influenced by the length and thickness of eyelashes. Their condition can be improved by using serums and conditioners providing lash reinforcement. These products contain blends of natural, innovative substances that condition and stimulate eyelash growth. After all, beautiful eyelashes can distract attention from possible face imperfections and add charm to the entire look.
How to apply rejuvenating makeup to your face?
Choose make-up bases containing shimmering particles. It's an easy way to hide fine lines and wrinkles. These shimmering particles of the primer reflect light that deflect it to optically smooth and highlight face. Radiant complexion is a sign of youthfulness.
Apply an under eye concealer that is one tone brighter than the foundation. Delicate skin under eyes is frequently darker and swollen. These are signs of fatigue which also make you look older. Fortunately, you can camouflage them by applying a concealer of slightly yellowish colour. Basically, hidden dark circles under eyes is the simplest way to look flawlessly.
Don't forget to apply a foundation, yet use the ones which are light and rich in vitamins. The most significant difference in the appearance of our face is determined by its shade. Therefore, evening skin tone is the easiest way to take years off yourself. Face freed from redness and imperfections looks younger.
Use powder even if you think that your face isn't affected by the uncontrolled shine. In most cases, a transparent powder is the best solution because it mattifies complexion delicately, but it doesn't leave any mask-like effect. There's a difference between highlighting of particular face parts and uncontrolled shine that appears on T-zone (forehead, nose, chin). Powder makes face look better thanks to take the shine over.