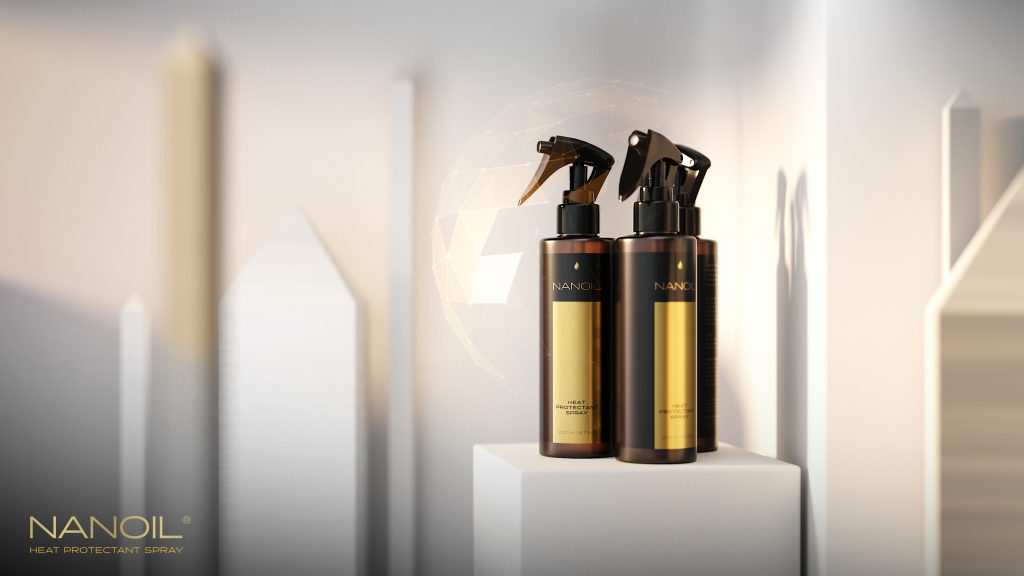 Not everyone realizes how important it is to provide their locks with protection during heat styling. Skipping this essential step can lead to irreversible hair damage. This means that once it happens, you may be left with just one solution – ask your hairdresser for cutting the weak and frazzled hair short. Is this something you want to go through? To avoid this sad scenario, check out Nanoil Heat Protectant Spray. Keep reading to find out why it's worth choosing this product.
Heat protection: What makes it so important
The heat generated by hair dryers, curling irons and straighteners is so high that exposing wisps to such extreme conditions can't do any good. High temperatures deprive strands of water in a very quick manner, making them dehydrated and awfully brittle. Ultraviolet radiation and sun exposure have the same negative impact on our hair. When protected, however, hair remains hydrated because it's resistant to the damage caused by extreme temperatures. Even though all hair types need to be isolated from the heat, thermal protection seems to be especially important in case of thin, delicate and bleached hair. Only in this way can you prevent your locks from turning brittle and dry.
Which heat protectant spray should I choose?
One of the top-selling products of this kind is Nanoil Heat Protectant Spray. When compared to other thermal heat-protectant sprays, the one brought out by Nanoil seems to deliver the strongest heat protection. How does it do this? It's able to form a sheer yet unbreakable protective barrier over the wisps which separates the strands from the heat generated by heat styling tools. How strong is the protection? It's impressively strong because it keeps the hair safe even when exposed to 220 degrees Celsius (440 degrees Fahrenheit). Having just one product and using it prior to styling, you can arrange fabulous hairdos without compromising your hair's condition. Nanoil Heat Protectant Spray is highly effective and delivers lasting results that take the form of a shiny, moisturized and nourished mane. This spray can also help you tame unruly wisps if you happen to struggle with this problem. Static and frizzy hair will no longer pose a problem either.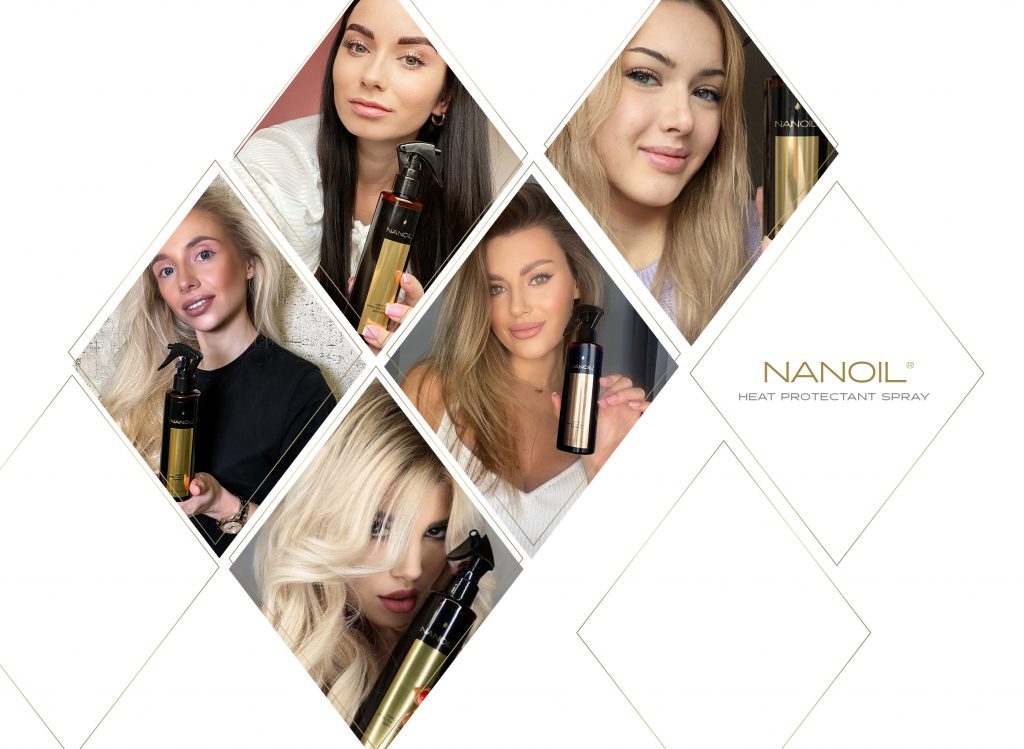 Nanoil Heat Protectant Spray – benefits
Nanoil hair spray offers numerous benefits. This makes him a versatile hair product that is able to handle a few tasks in a single step. What are they?
Provides heat protection up to 220°C (440°F).
Leaves strands smooth, nourished and lustrous.
Prevents color fading.
Is super easy to use.
Promotes sleek hair.
Tames even the most unruly tresses.
Prevents static.
Doesn't allow high humidity to mess up with your hairdo.
Helps a comb glide smoothly along the hair.
Smooths out cuticles.
Makes styling significantly easier.
Leaves hair incredibly pleasant to the touch.
The bottle is good-looking and very convenient to use.
What's inside Nanoil Heat Protectant Spray?
This amazing Nanoil heat protection spray is enriched with silk proteins that are responsible for giving you smooth and glossy hair. At the same the proteins prevent your hair color from fading. Being a water-based product, Nanoil Heat Protectant Spray is super lightweight, meaning that there is no chance that it may clump your hair together or deprive it of volume. The list of ingredients is short and simple, so you can be positive that this product is made up of only the ingredients that work to your hair's advantage.
Wyświetl ten post na Instagramie
What do users say about Nanoil Heat Protectant Spray?
Thousands of women from all over the globe say that the effects of using Nanoil heat protectant spray are superb. They point out that this product makes their hair feel soft and prevents tangling. The best bit is that it works for and delivers amazing results to all hair types. This means that it won't overload fine hair because its weightless formula spreads evenly on the strands. Some users confirm that the effects last up to several days!
Where is the best place to buy Nanoil Heat Protectant Spray?
Here is another good thing about this product. You can easily order Nanoil Heat Protectant Spray from the official Nanoil website nanoil.co.uk. Naturally, you can try finding it in top e-drugstores if you prefer to do so.