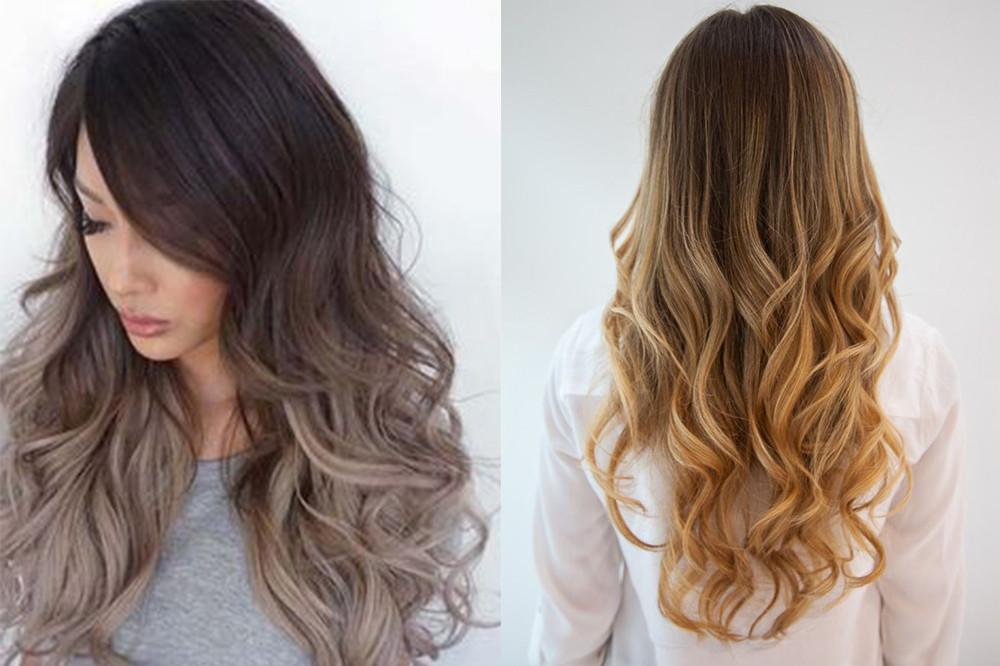 Flamboyage is a hair colour method which is supposed to add naturalness and spontaneity to a hairdo. What is flamboyage all about? How to apply flamboyage at home? What are the effects?
What's flamboyage?
Flamboyage is a hair colouring technique that depends on attaching transparent self-adhensive stripes to hair (note: the stripes don't damage hair). A wisp of hair has to be rolled in such a way so as the middle part of the stripe covers it from the underside and the two parts of the stripe cling to the hair from both sides. The hairdresser can apply dyes of various shades to each of the strands.
After more or less 30-40 minutes the stripes are taken off due to putting them under a stream of lukewarm water. Hair shouldn't be coloured at the base so as to provide the effect of reflexes. As a result, hair coloured thanks to flamboyage technique doesn't require being touched up so often because roots aren't that visible.
When it comes to flamboyage neither length nor colour of hair matter, yet the best outcomes are obtained on long and fair hair. It's worth realising that flamboyage doesn't only depend on lightening hair up but also on darkening it – the final effect is up to the client.
How to apply flamboyage at home?
Preparations
Although the safest way to get flamboyage done is by arranging a visit at a hairdresser, it can be applied at home as well. In order to gift your hair with flamboyage effect at home, you need to equip yourself with:
dyes in the right colours,
a hair colouring brush,
self-adhesive stripes for flamboyage.
Also, you may use an assistance of a friend to help you separate the strands at the back of your head.
Flamboyage at home
Start your home flamboyage from separating the strands, you want to colour, with your fingers. Then, attach the transparent stripes to the strands; take one part of the strand and attach it to one side of the strand, cover it with a dye. Then, attach the stripe to the other side of the strand in such a way to make the middle part of it be located at the hair ends. Finally, match the beginning and end of the stripe to stick them together. Remember not to pick the strands that start from the roots since it isn't what flamboyage is about.
After that wait more or less 30-40 minutes. Next, rinse the stripes using lukewarm water. The strands are supposed to be taken off easily.