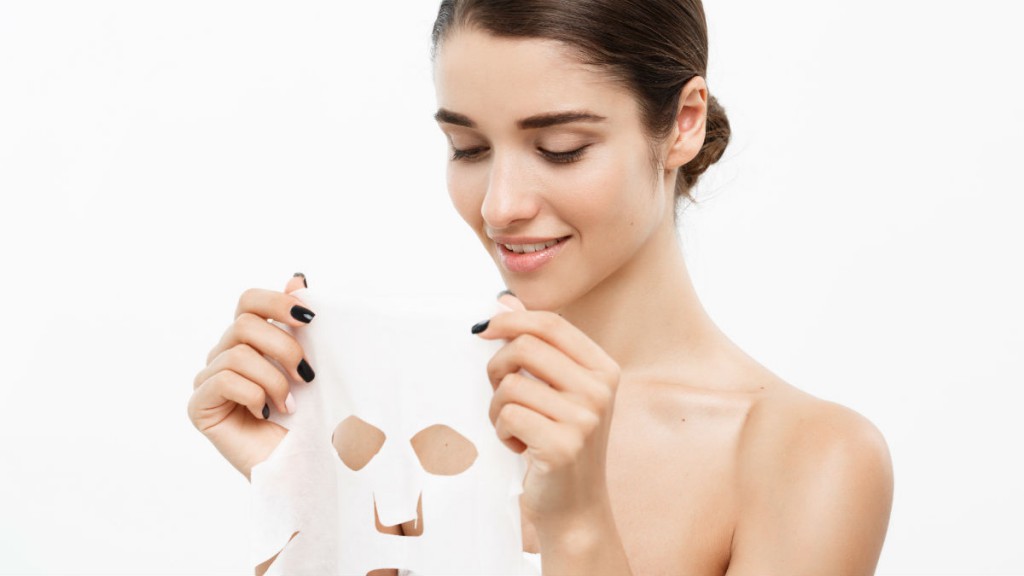 Sheet masks give lots of skin benefits. Apart from increasing the level of water, they provide skin with ingredients essential for replenishing lipids in the natural lipid barrier. What are the other benefits of sheet masks and what's the step-by-step application?
Sheet masks – benefits
Sheet masks – apart from delivering moisture and enabling the quick absorption of active ingredients – have lots of other advantages. Firstly, they are second to none in travel and before a big event. Effective SOS for skin on summer holidays or a moment before an important celebration. Thanks to sheet masks, the skin gets back its healthy and glowing appearance. The easy use is another asset, making the application easier during the journey. You don't need to mix the ingredients yourself so the mask is fit for use right after taking it out of the package. Moreover, it doesn't drip off the face, smudge clothes or require rinsing. That's what makes sheet masks exceptionally hygienic.
Another good thing is the relaxing action. The moment you apply it to skin, you feel a pleasant chill followed by the feeling of relaxation and regeneration. Sheet masks provide our skin with pleasure, as well as with valuable vitamins and minerals.
The variety is another reason for giving sheet masks a go. You can choose them respecting your skin type, problems and even the season of the year.
How to apply sheet masks step by step?
Sheet masks should be applied according the Korean skin care ritual, namely, after cleaning the face twice – with an oil and then with a washing gel – and using a toner.
Begin the treatment by opening the packaging and taking the mask out. You can have a towel on you in case the mask drips with the serum that it's soaked in. Next, check if there's a plastic film on the mask. If so, take it off and apply the mask so that the holes for eyes, nose and lips are in the right places. Now, smooth the remaining essence on the skin of neck, shoulders and hands. Leave the mask in as long as the manufacturer suggests – it's usually 20-30 minutes. Afterwards, take the mask off and throw it away. Don't remove the essence; let it absorb instead. Finally, apply a moisturiser.