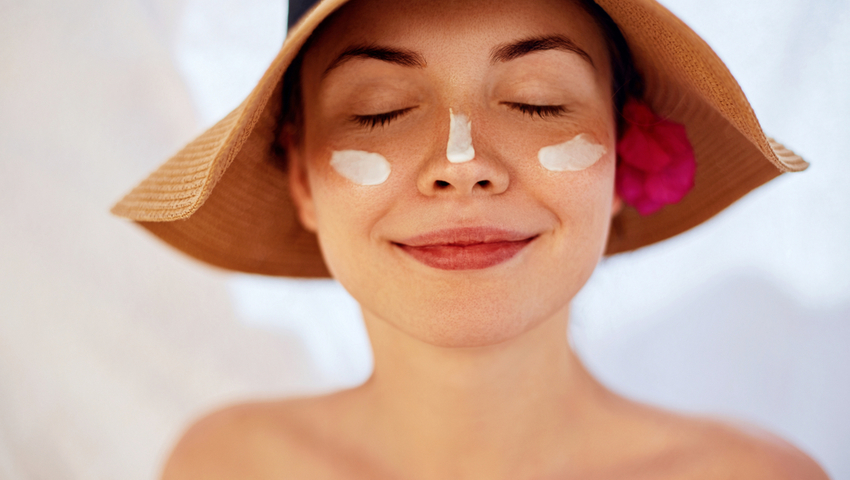 Summer often equals over-exposure to the sun's radiation. Sadly, our skin doesn't always deal with UV rays well. In order to help it resist the harmful sunlight, you should reach for a SPF cream. Indeed, the offer of sunscreens is incredibly wide so selecting the right one may be quite problematic. This article was written to help you choose the SPF you need.
Why should you protect the skin against UV rays?
Undoubtedly, the role of vitamin D, which our body secretes when exposed to the sunlight, is really important for the proper functioning of our organizm. Most of all, we owe strong and healthy bones to it. Additionally, vitamin D protects our bodies from various diseases such as osteoporosis. However, this doesn't mean that we shouldn't protect our skin from the sun. Over-exposure to the sunlight has many negative effects on your bodies, and this includes:
skin and DNA damage
skin diseases
collagen break down
In order to prevent all the adverse effects that the sun has on our bodies, we need to shield our skin properly.
What should you avoid while choosing a SPF?
A SPF, like other similar skin care products, can be formulated with substances that may be harmful for our skin. People whose skin is sensitive and over-reactive should always pay attention to the list of ingredients a particular cosmetic is made from. For example, Benzofenon-3 is one of the ingredients known for causing all kinds of allergic reactions. Luckily, producers are obliged to put such information on the packaging, therefore it's easier for us to steer clear of the substances we don't want to treat our bodies with.
Currently we distinguish two types of SPFs: chemical sunscreen and mineral sunscreen. What does it mean in practice? In short, the former is able to penetrate the skin, which means that it may get into our blood system. This in turn means that they may interfere with our hormones. To avoid that, it's recommended to use mineral sunscreens.
SPF creams: List of proven products
Among thousands of commercial sunscreens that we can find in any drugstore, there are four that are highly recommended to use by almost everyone. They are safe and aren't expected to cause any adverse reactions in skin.
REN Clean Screen Mineral, SPF 30 – since this cream doesn't contain any hazardous substances, it's perfect for sensitive skin. Additionally, it leaves skin subtly matte.
Pai Hello Sunshine, SPF 30 – this product contains zinc oxide that is beneficial for skin. This cream handles two tasks: protects skin against the sun and stimulates skin self-healing processes.
Clinique Mineral Sunscreen Fluid, SPF 50 – owing to mineral filters, this SPF neither overburdens face nor does it clog skin pores. Moreover, thanks to a lightweight consistency, it serves well as a makeup base.
Pharmaceris S, SPF 50 – another product dedicated for people struggling with over-reactive skin requiring special attention. Its effects are surprisingly long-lasting. Formulated mainly with mineral filters, this SPF can be used both by adults and kids.